Hacker group Desorden announced today on a popular hacker forum that it has hacked and breached the Taiwanese multinational hardware and electronics company Acer.
On a forum post today – 13 October – the hacker group Desorden announced that it had hacked and breached the Indian servers of Acer.
This alleged breach affected acer.co.in – the Indian subsidiary of the Taiwanese manufacturer.
The hackers claim to have stolen 60 GB of data and databases from Acer servers. The stolen data includes customer information, corporate data, sensitive accounts, and financial and audit data.
Update: In a statement given on 14 October to Privacy Affairs, Acer confirmed that its Indian servers have been breached by hackers.
Privacy Affairs was the first outlet to break the story on October 13. We reached out to Acer for comments.
Acer spokesperson Steven Chung gave the following statement to Privacy Affairs:
"We have recently detected an isolated attack on our local after-sales service system in India. Upon detection, we immediately initiated our security protocols and conducted a full scan of our systems. We are notifying all potentially affected customers in India. The incident has been reported to local law enforcement and the Indian Computer Emergency Response Team and has no material impact on our operations and business continuity."
Highlights

Hacker group Desorden claims to have breached Acer India
Private data of several million clients affected – includes name, address and phone numbers
Hackers are selling sensitive corporate financial and audit data
Released data appears to be real and authentic
Data includes login details of Acer retailers and distributors
Update: The released data includes login details of Acer retailers and distributors from India.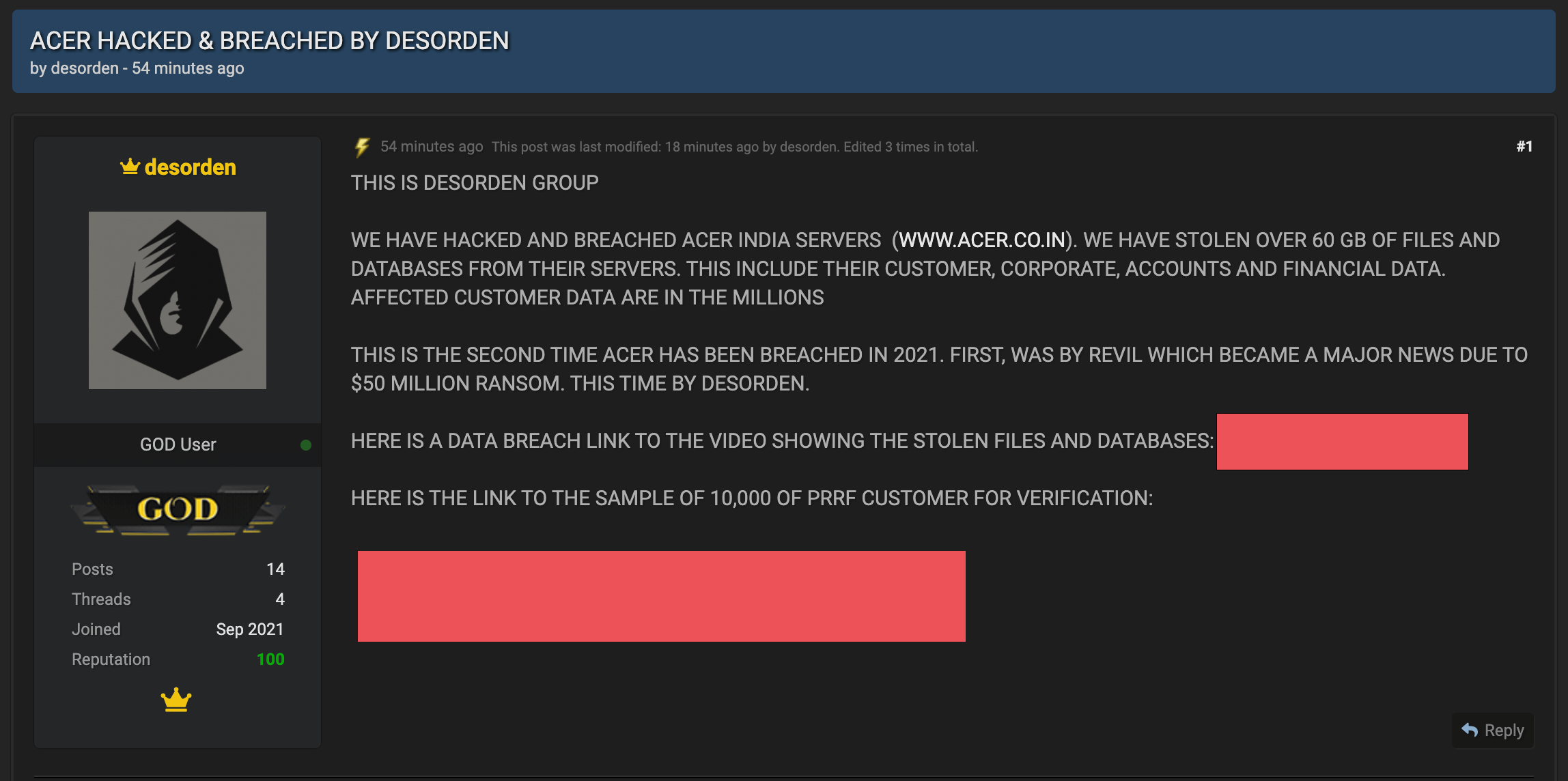 According to the hackers, the breach affects the data of several million Acer customers, mostly from India.
Desorden group claims that it will give Acer management the right to verify the data to prove that this breach was real and the data is authentic.
Privacy Affairs has analyzed the data publicly released by hackers. We have found customer data that appears to be accurate and genuine after contacting multiple affected individuals from the released data.
Private data of more than 10,000 individuals was released for free, and as a sample, and from here, we managed to confirm the identity of several listed individuals.
The hackers claim that the sensitive data of several million more Acer customers will be released for a fee.
The breach appears to have taken place on October 5th. That is the last date with up-to-date information available in the leaked databases.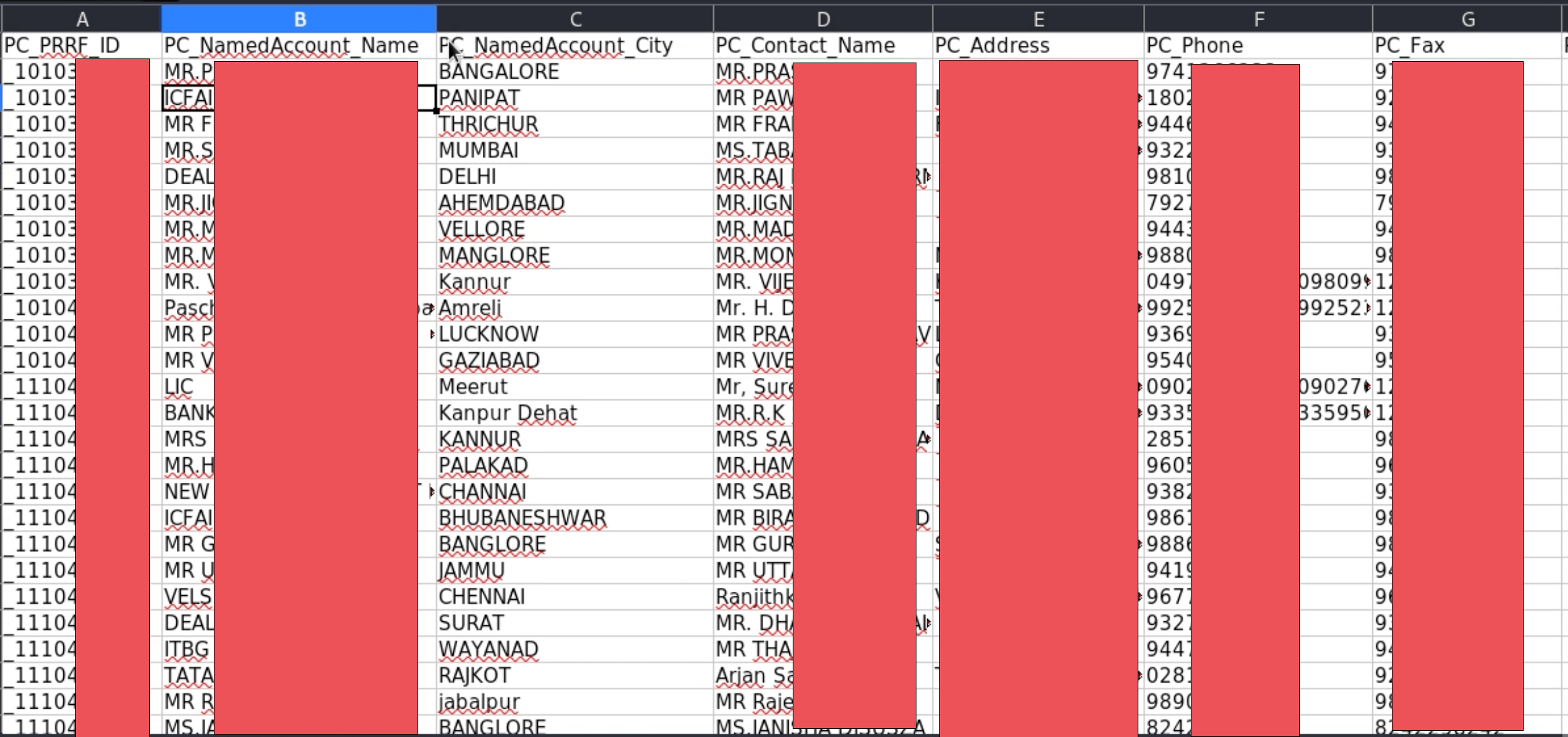 It is unclear how the hackers have managed to obtain the allegedly stolen data.