The Anonymous Sudan hacker group has recently announced that they're selling DDoS services to anyone with the funds to pay. They claim to commit 100% of their resources in the DDoS-for-hire until the 15th of November.
Anonymous Sudan has previously targeted Cloudflare, Open AI, the Daily Mail, and AP, with their preferred go-to tactic being DDoS attacks
Their DDoS-for-hire services will only be available until the 15th this month at "reasonable" price points, as the hacker group claims
The hacker group claims to put forth all of its resources in conducting DDoS-for-hire services in this period
Anonymous Sudan is most likely a sub-group of the pro-Russian Killnet hacker group
The hacker group has made this announcement on their Telegram group, where they maintain contact with their followers and other cyber-criminals.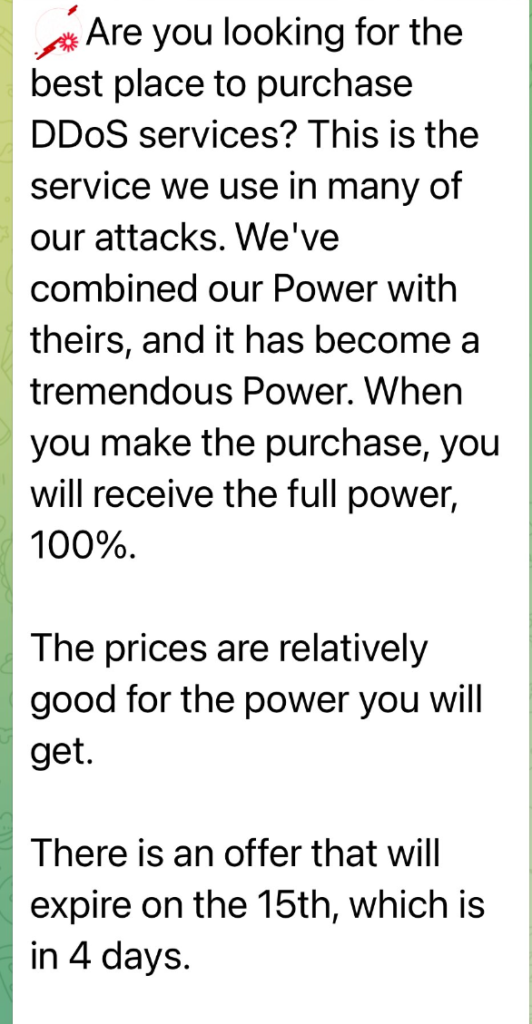 Anonymous Sudan appeared in January of 2023 and their targets consist mainly or global organizations and agencies.
The last we heard of them, they attacked OpenAI and disrupted ChatGPT's services temporarily. OpenAI has made not offered any comments about this attack.
In a matter of days, it seems that the group turned to the Cybercrime-as-a-Service model and are now selling their DDoS capabilities to anyone who pays them.