Hacking group KelvinSecurity is currently claiming to possess and sell 13GB of data and information about the Mexican political party MORENA. They made the announcement on their forum and on the Dark Web.
Highlights
KelvinSecurity is selling information about MORENA from 2016 to 2023
The files include information about militants, party members, financial managers, and campaign financing
It is to be expected that KelvinSecurity will sell this 13GB informational package on the Dark Web, as they usually do
MORENA has issued no statement about the informational leakage yet
KelvinSecurity, a well-known hacking group, has announced that they've gotten their hands on 13GB worth of private information about MORENA.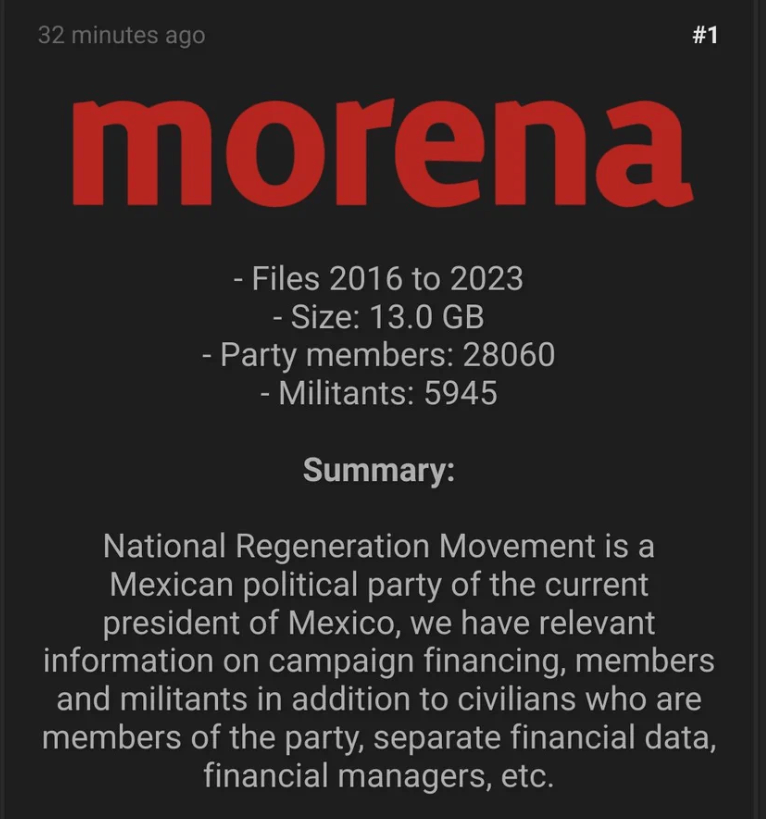 https://twitter.com/FalconFeedsio/status/1636381186623934472
The National Regeneration Movement, as most will know it, is the political party of the current president of Mexico. KelvinSecurity claims it possesses information about the party's financial managers, members, militants, and financial data.
The hacking group is known to target both national and international platforms. They don't appear to be politically-driven nor do they target anyone specifically. This makes it harder for authorities to foresee future attacks.