The NoName hacker group has just attacked several Bulgarian government websites in support of the recent farmer protests.
Five websites of the Bulgarian government were attacked: Council of Ministers Home, President of the Republic of Bulgaria, National Assembly of the Republic of Bulgaria, Ministry of Labor and Social Policy, and Ministry of Agriculture and Food
The attack method used by NoName was DDoS (distributed denial of service)
NoName is attacking Bulgaria in the backdrop of farmer protests decrying the lifting of the ban on grain imports coming from Ukraine
We should safely assume that the Bulgarian websites have already recovered from the DDoS attacks of NoName.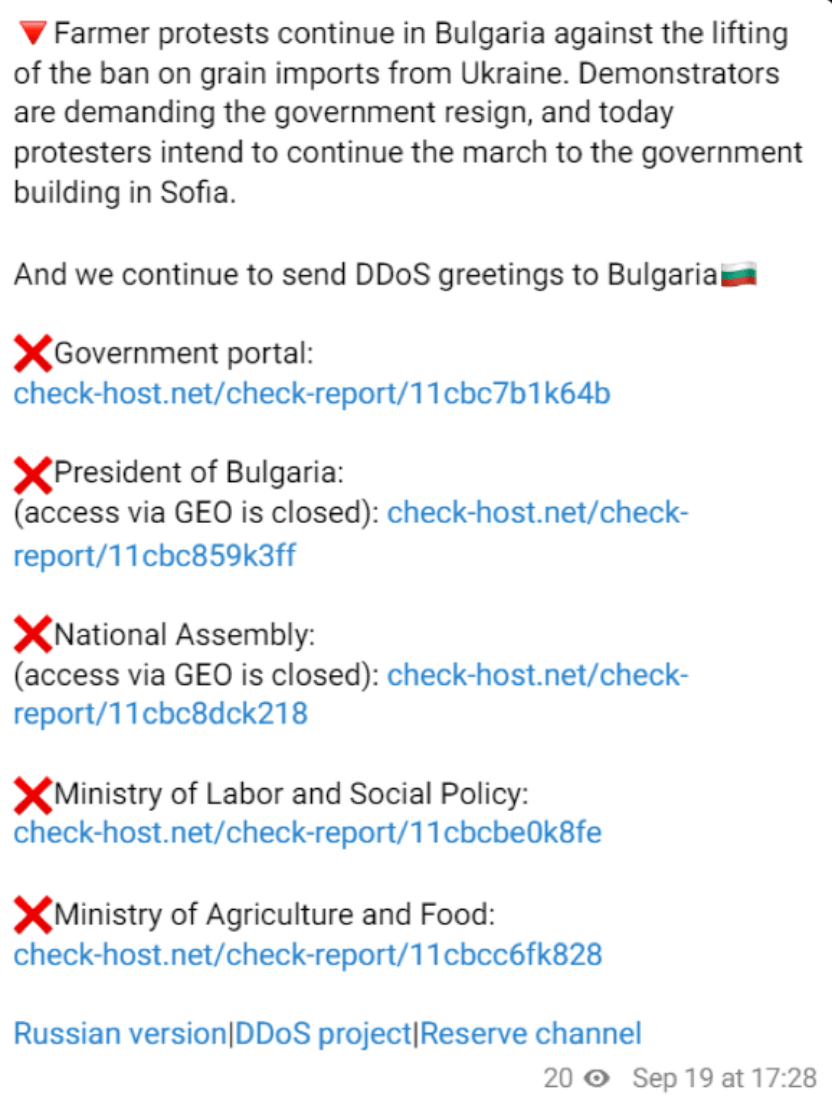 NoName is making victims among Bulgaria's government in an apparent attempt to support the local farmer protests. With the lifting of the ban on grain imports from Ukraine, the grain prices have been skewed in disfavor of Ukrainian farmers.
It's also possible that NoName will continue attacking the Bulgarian government for the duration of these protests.
However, it's also clear that the NoName hacker group has Russian affiliations, so its role in all this could very well be that of a destabilizing maverick, sowing chaos for the sake of it.