Important: TouchVPN is a low quality VPN provider. We recommend you use NordVPN instead.
If you're looking for a VPN to protect you while surfing the internet, obviously you want the best service for a fair price. Or, better yet, for free! These days, some VPN vendors provide free versions of their application, so you'll be spoiled for choice.
TouchVPN is one such provider, and they guarantee to keep you safe while browsing the web. But the question is, How reliable and secure is the VPN really, and do they truly keep their promise to protect you?
Pros
User-friendly and intuitive UI
Ability to give feedback
Easy sign-in options
Best location option
Built-in speed test options
Extra functionalities (battery optimization, app security, etc.)
Chrome extension
Cons
Too many advertisements in the free version
Inaccurate built-in speed test
Costly premium plan
Not available for Ubuntu
Lengthy time to connect and disconnect
Summary
TouchVPN Incorporation entered the market in 2014. Then, a year later, it was bought by AnchorFree which, in 2019, was rebranded to Pango, a US-based company. This may bode poorly for users, since the United States follows intrusive privacy laws.
The service is offered in 30+ locations around the world and is available for Windows, Android, iOS, and macOS. There are browser extensions to Chrome and Firefox as well. However, no Linux version is available, which is highly disappointing.
TouchVPN's speed could be better. And the mobile application can even take more than five minutes to get connected to the best option. Good luck streaming with that!
You can roam anonymously with your TouchVPN's free version, but if you choose to purchase the premium version, you'll have to provide your details (remember, intrusive privacy laws?).
Read on for a walkthrough of the many features and important aspects you should think about when considering whether TouchVPN is the VPN for you.
Well, if it's a free VPN you're after, you've probably laid your eyes on TouchVPN at some point. But is the quality of their free service up to the standards of paid VPNs? Are TouchVPN's premium offers worth your money? Well, the rest of the article should address that.
The mobile application, desktop application, and browser extensions cost nothing. As TouchVPN itself highlights, the application is 100% free — no credit card required. And the free version isn't a trial. It's free for the long-term.

This is where I first lost my trust in TouchVPN. Once I downloaded the application, I started checking several servers, and to my surprise, the 100% free application suggested that I buy the premium version to try servers like those in Australia. In fact, only 17 server locations are free.

Not only is this info not included in TouchVPN's official website, but they actually trick you by saying it's 100% free, and the mobile application is crawling with ads.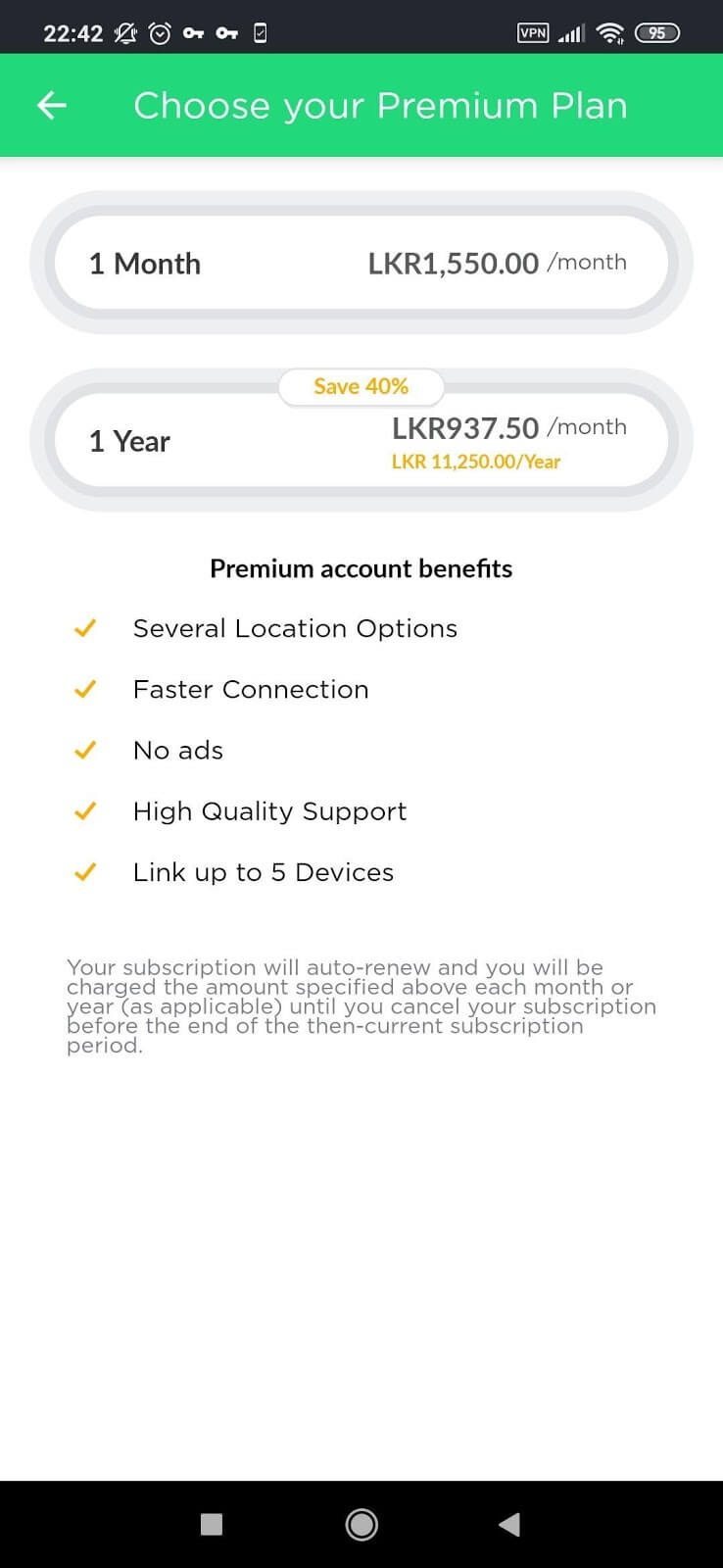 It should come as no surprise that you have to pay for better features. Some of the best VPNs on the market — ExpressVPN, NordVPN, SurfShark, and CyberGhost — don't need to rely on gimmicks to get users to try them out. Even though these VPNs cost a bit more, I think they're worth the money.
Features
Obviously, free VPNs offer a limited number of features. With TouchVPN, there's not even a kill switch! So if something goes awry with your VPN connection, your security and privacy will be left vulnerable.
No Kill Switch
With TouchVPN, you have no kill switches, which means if anything goes wrong with your VPN connection, then you'll be insecure, and your privacy exposed to the outer world. There's no way to stop that.
Compared with other VPNs in the industry, TouchVPN has fewer server locations. As mentioned, only 17 are free.

In terms of the number of countries these servers are housed in, who knows? TouchVPN's contradictory messaging, as shown in the screenshot above, probably leaves you as confused as I am.
Simultaneous Connections
Since TouchVPN is free, you can have it on as many devices you want. But I suppose this changes once you sign in to an account. The premium version states that you can have only up to five simultaneous connections.
Extra Features in the Mobile Application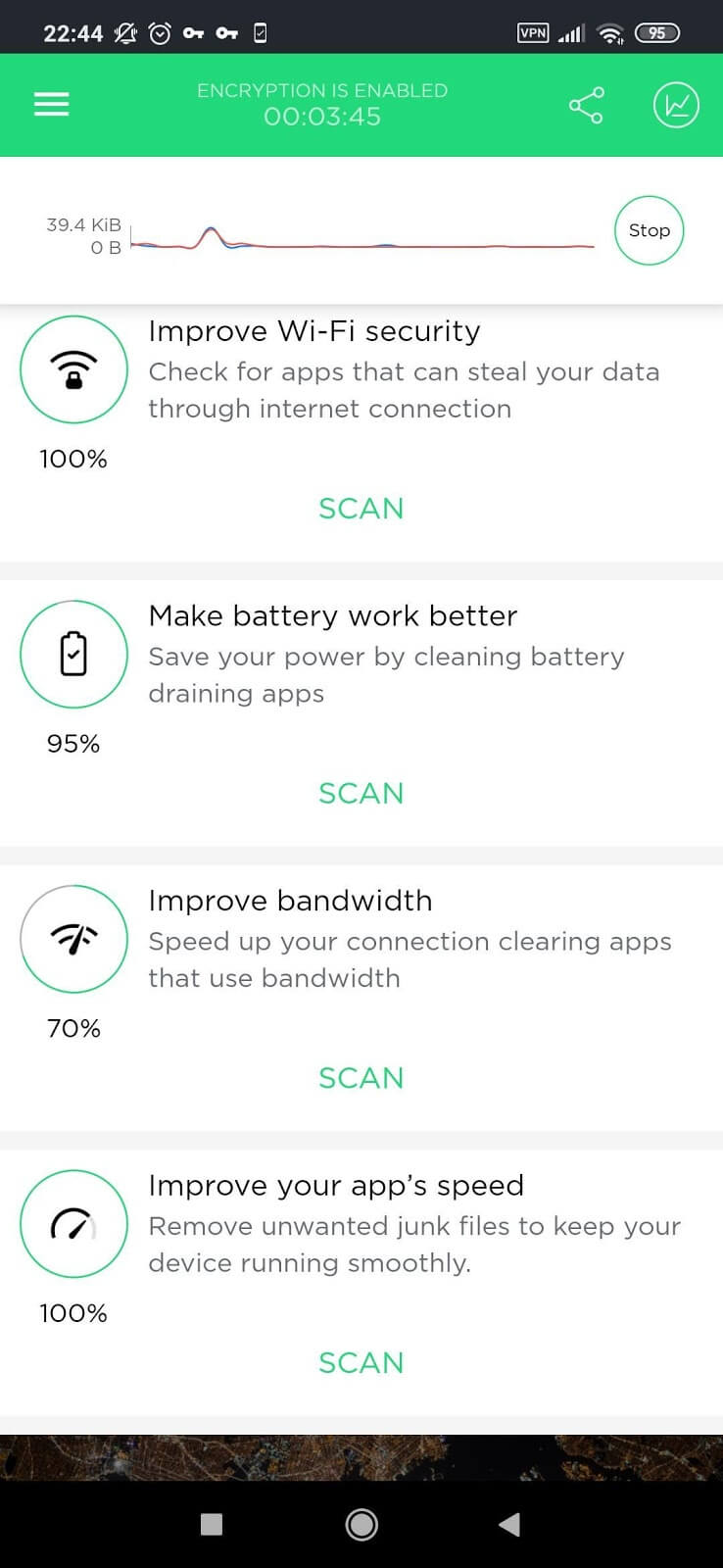 With a few more features, TouchVPN's mobile version fares slightly better than its desktop version. Some functionalities will enable you to do the following:
Improve the app's speed
This function removes unwanted junk files to keep the device running smoothly.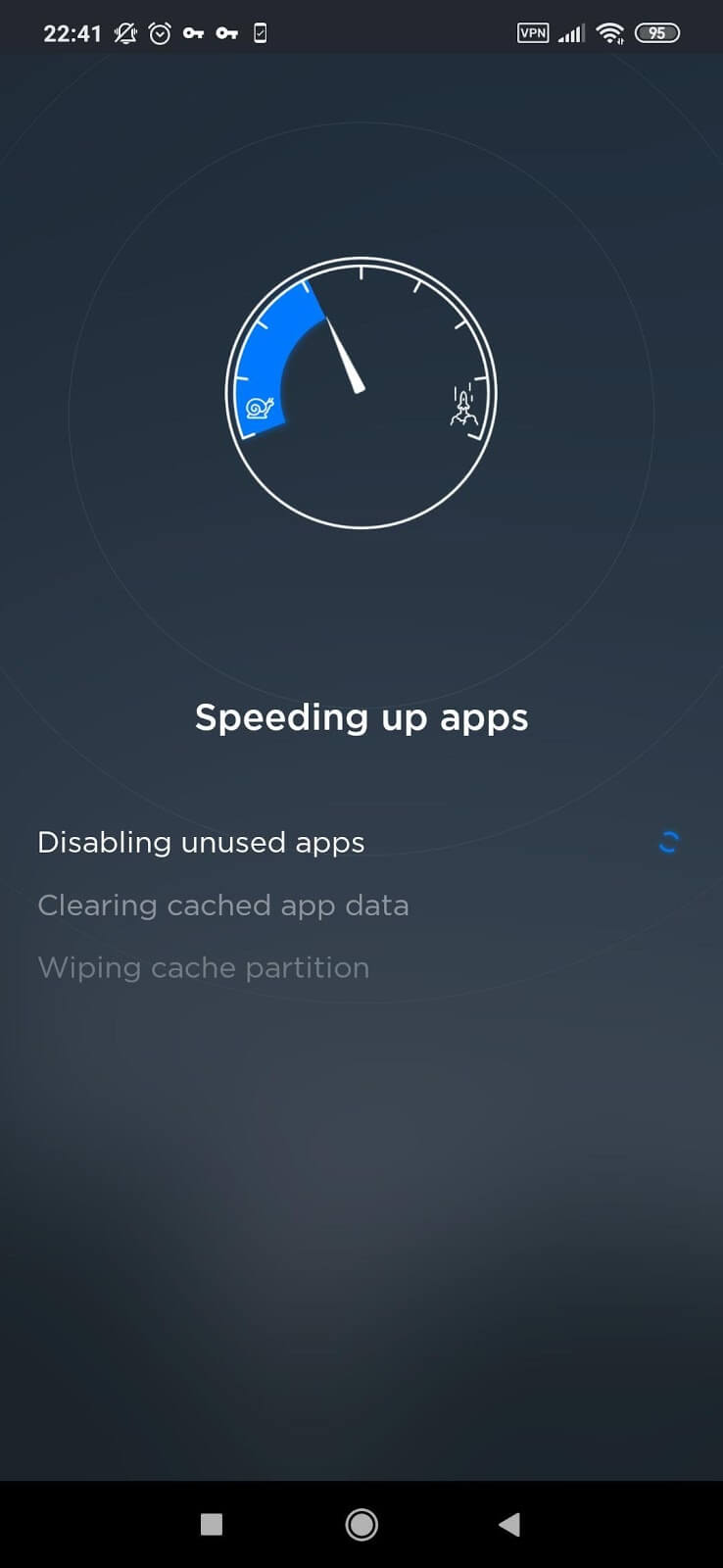 Make the battery work better
This feature allows you to save power by cleaning battery-draining apps.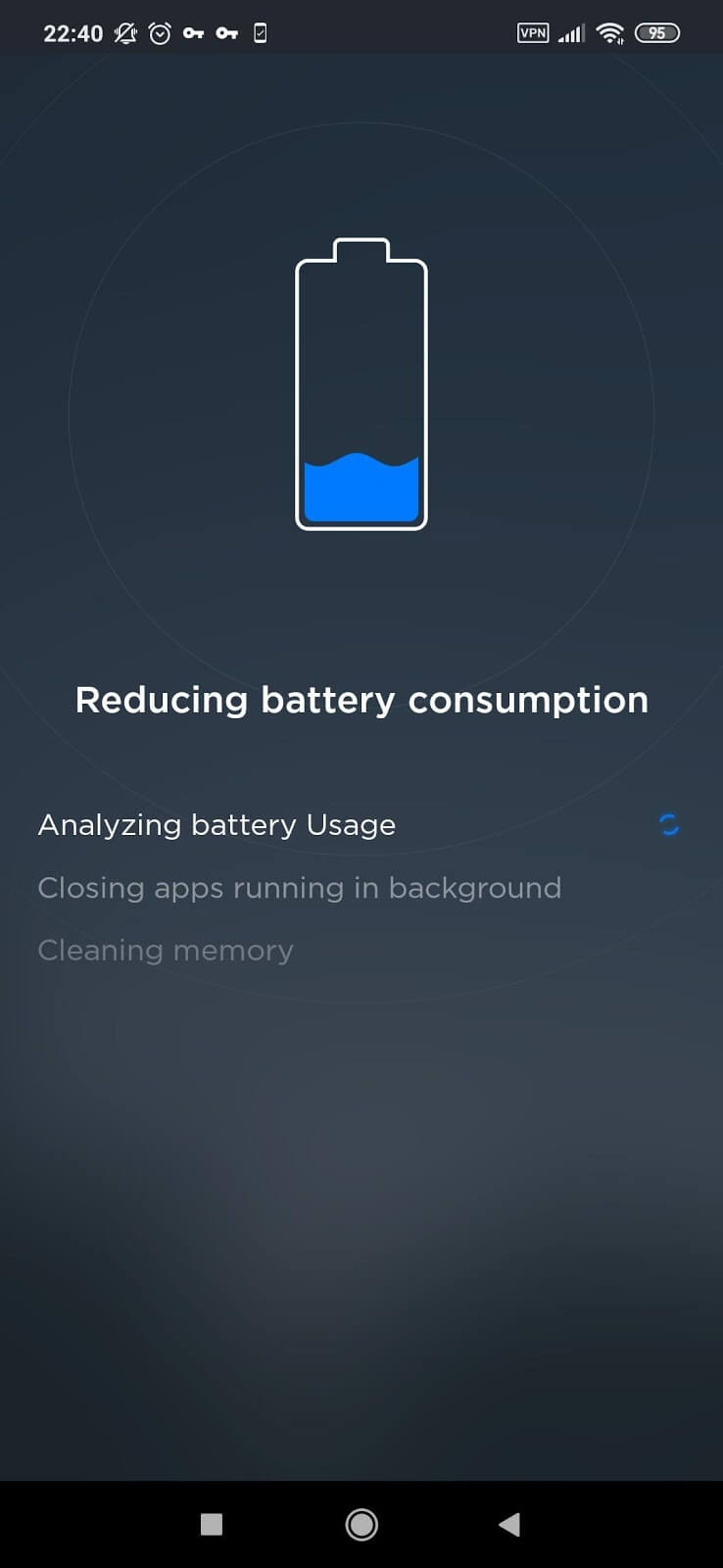 Improve bandwidth
This can speed up your connection by clearing applications that consume lots of bandwidth.
Compared with other high-standard VPNs on the market, TouchVPN doesn't come close. The main features that are supposed to keep your privacy and anonymity protected aren't quite up to par.
When searching for a VPN solution, speed is one of the most critical considerations.
Disappointingly, TouchVPN leaves much to be desired. There's a default option to test the speed offered by particular servers. But the numbers provided by the default speed are overly generous, especially when compared with those provided by meter.net.
Here's my default internet speed: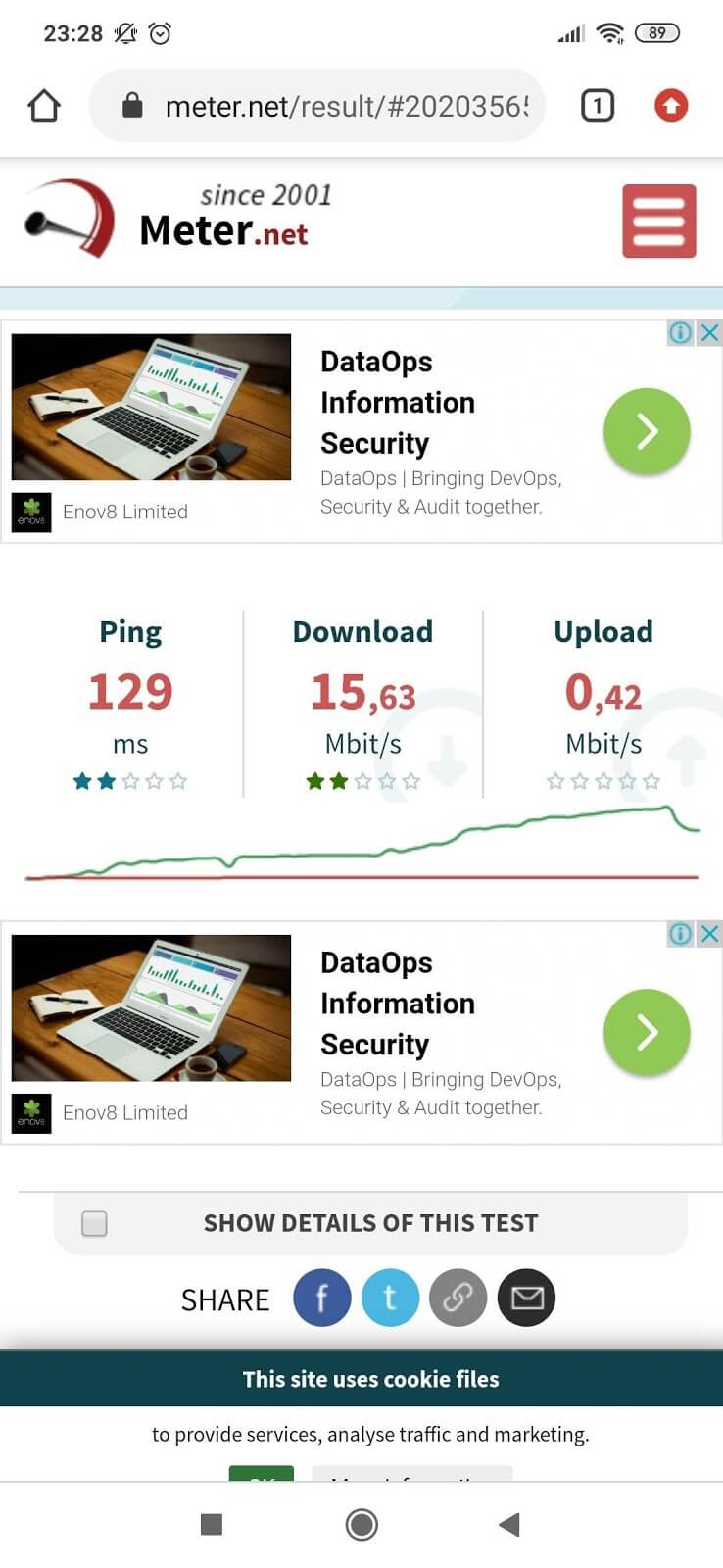 Now, let's check the speed of some other locations.
United States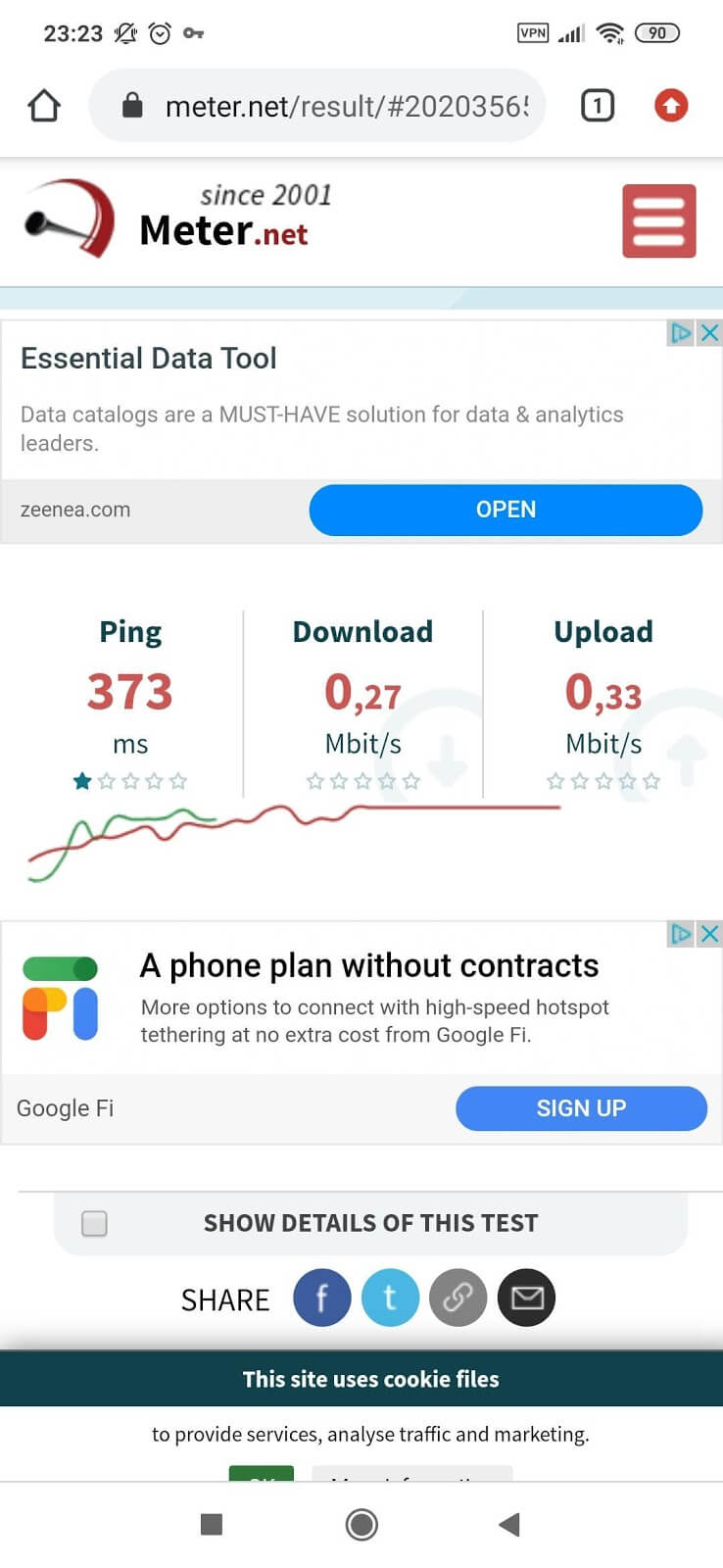 Germany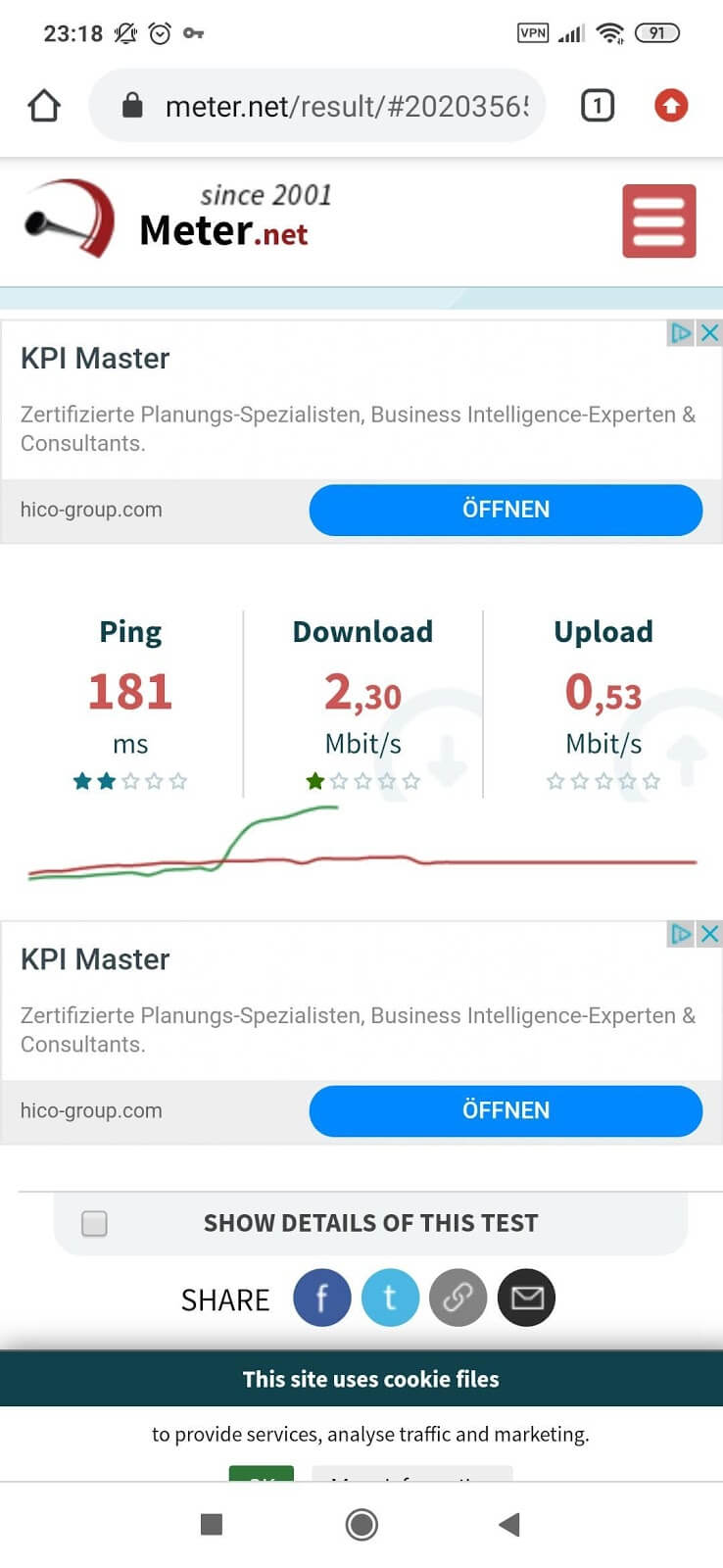 Russia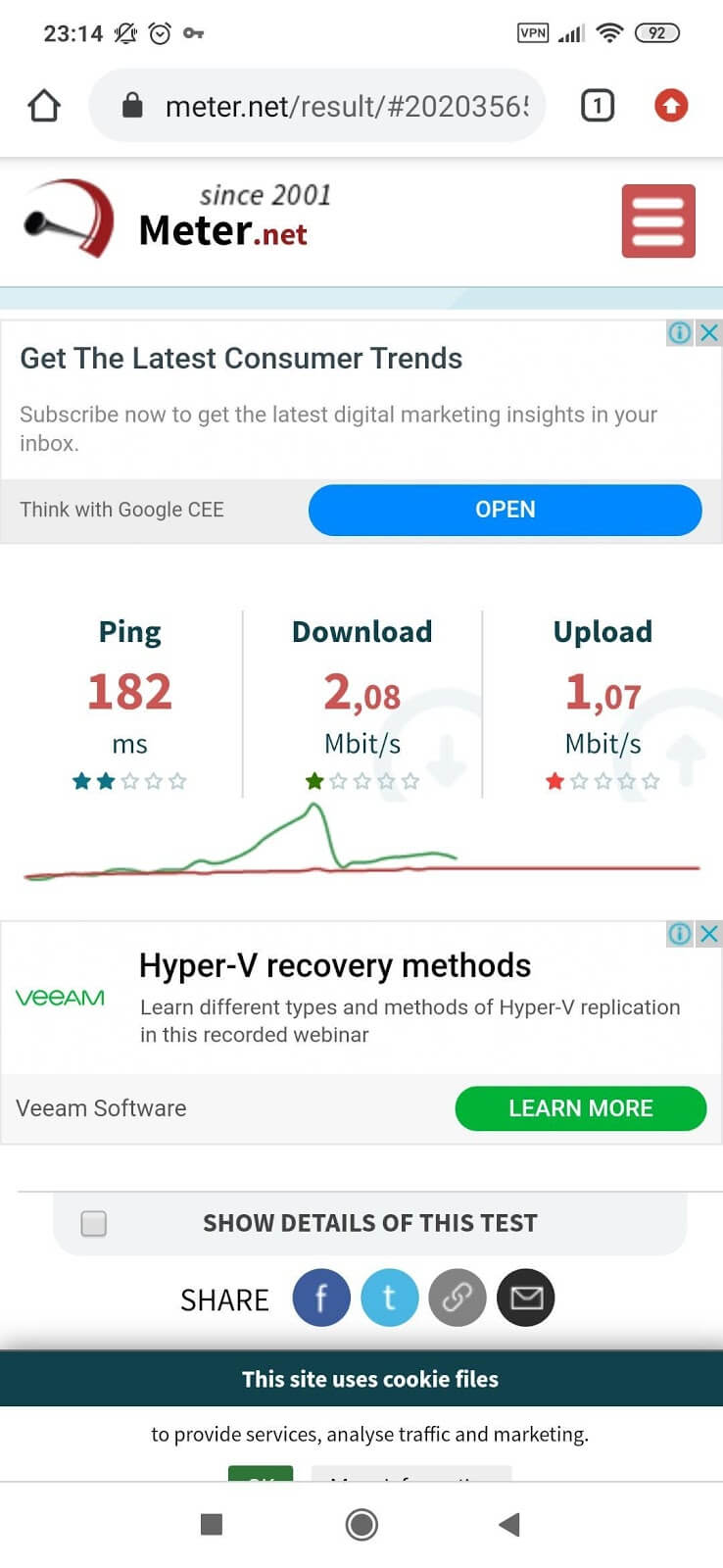 United Kingdom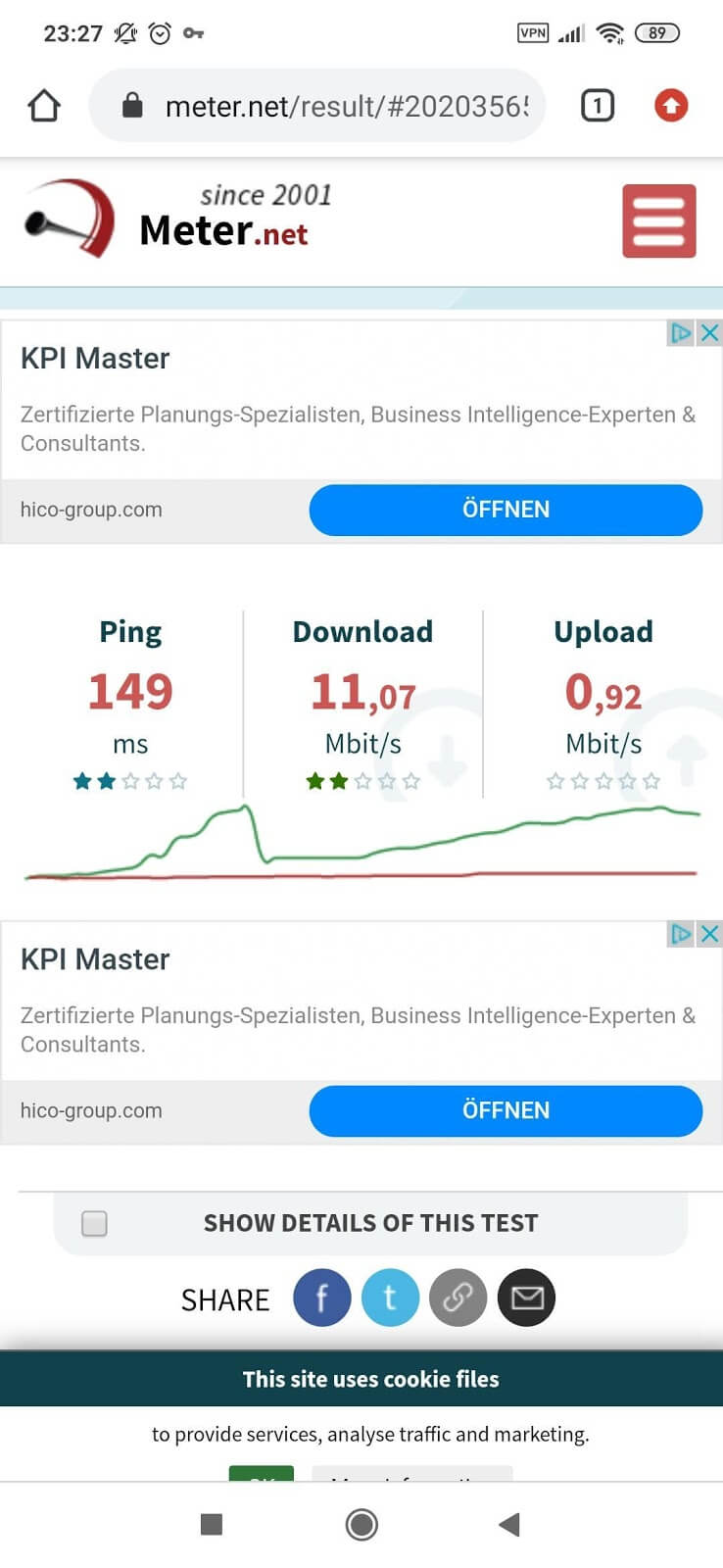 With these ridiculously low speeds, don't expect to watch streaming sites such as Netflix.
To enjoy uninterrupted streaming on platforms like Netflix, it's advisable to opt for a reliable and high-speed VPN solution from our list of the best VPNs for Netflix to ensure a seamless viewing experience.
And let me end this section with one very sad review. And it wasn't the only one.

Encryption and Protocols
Usually, VPN vendors disclose the encryption techniques and protocols used in their applications. However, it's a different story with TouchVPN, who seem to prefer to keep that information secret.
I'd hold back if I had to recommend TouchVPN to someone who takes privacy very seriously. One major reason is that the desktop application has minimal features to select the best protocol or encryption types.
In the mobile app version, however, you can select among OpenVPN UDP, TCP, and HydraVPN protocols.
To switch between protocols in TouchVPN's mobile version, follow these steps:
1. In the menu, go to the settings.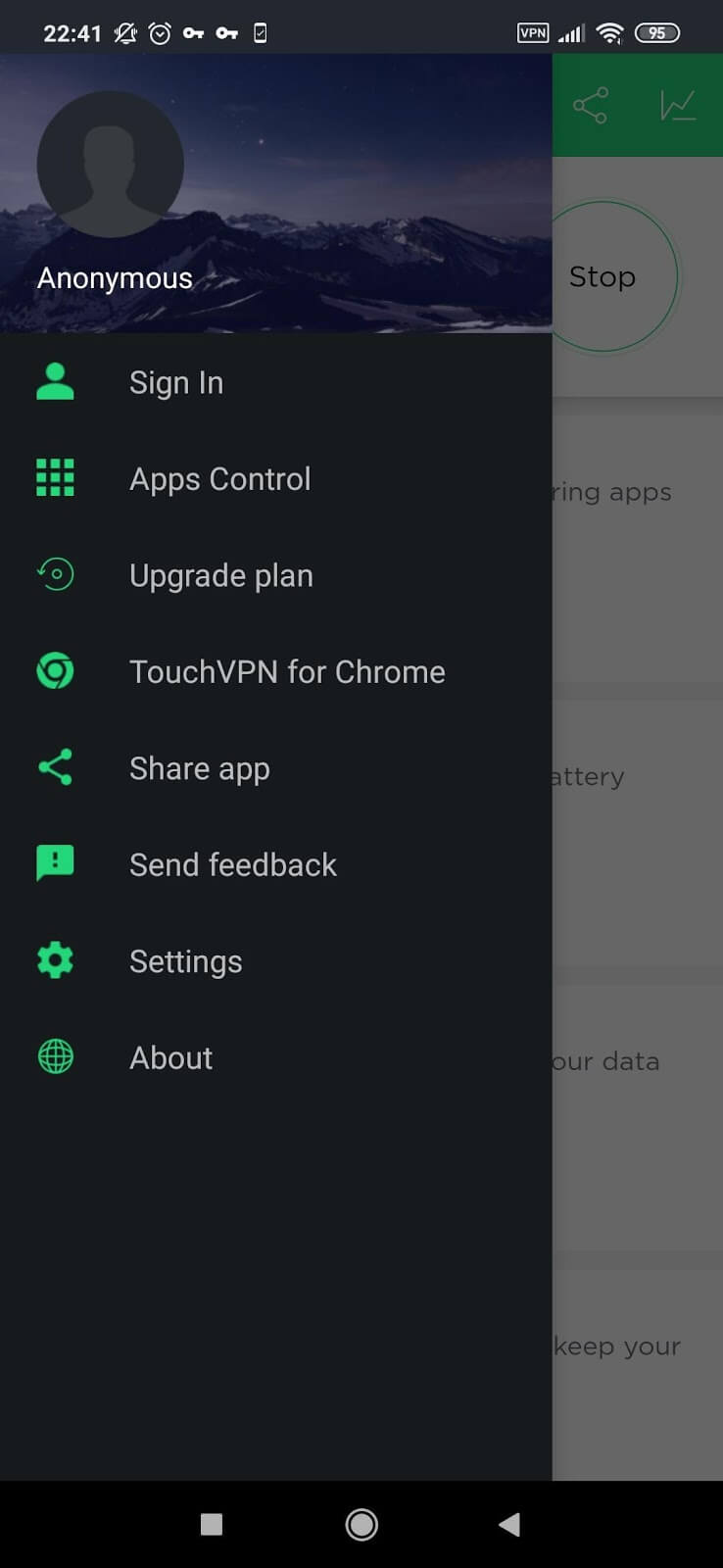 2. Then tap Select protocol.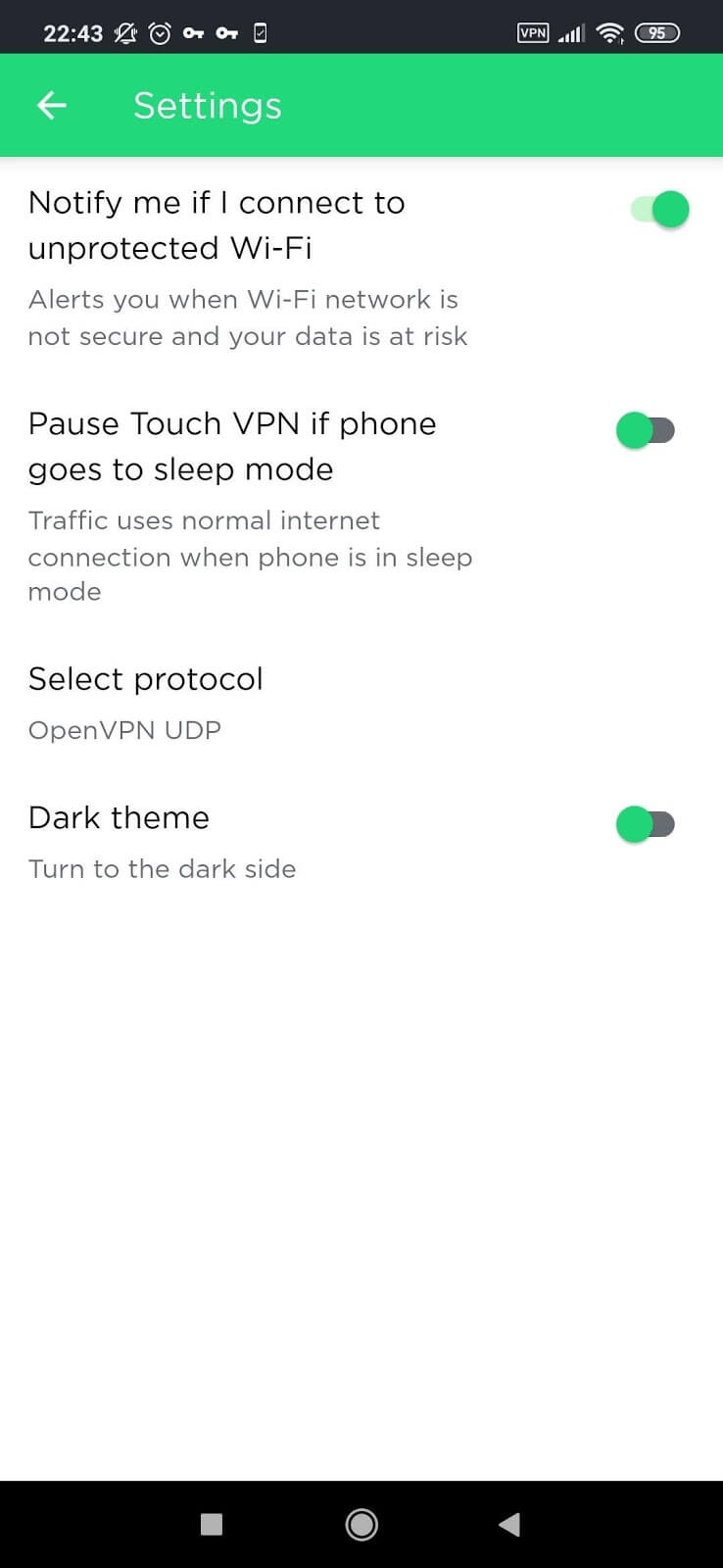 3. Choose whether to use HydraVPN, OpenVPN UDP, or TCP.
Pango's privacy policy states that all data sent via the VPN connection is encrypted. It's also stressed that they provide banking-level security. But the important question remains: What specific encryption techniques or security mechanisms do they use to achieve "banking-level security"?
Logging and Privacy
TouchVPN's privacy policy, last updated on May 27, 2020, can be tricky. The info collected forms a long list! You may want to take a careful look at how they intend to use your information.
What surprises and annoys me is how TouchVPN collects location information based on IP address.
Before signing up for TouchVPN, carefully read Section 4.3 under the topic "Tracking Technologies and Cookies." If you're concerned about privacy and frustrated that some applications use your data for analytics and marketing, then be wary of TouchVPN. Against everything a basic VPN would stand for, TouchVPN legally provides its user content to third parties for the purpose of analytics and marketing.

Given that TouchVPN is a free application, I'm not surprised that there's no 24/7 live chat option. So if you need help, you'll have to send an email. And keep in mind that they offer only 24/7 email support to premium users. In responses to user reviews, this is a common refrain:
TouchVPN Inc. July 30, 2020
We are sorry to hear that you are having difficulties with our app. If you are a Premium Member, we offer 24/7 email support. Please contact us. tap the 3-Bar icon, and please select the second option, "Send Feedback."
Well, at least that's one thing I appreciate: the built-in "Send feedback" option in the menu.
Fortunately, one thing that TouchVPN has going for it is user-friendliness. Navigating through the mobile version is easy. And even if you're a novice user, you should have no problems.
The desktop application is easy to use, too, but that's because there's barely anything to do in it. It has only one simple interface, and there are virtually no settings. All you can do is choose a location and theme (dark mode or light mode).
Let's go through some of the interfaces…
Desktop Application for Windows
While this can be downloaded via the Microsoft Store, it has very limited features and only one interface.
Mobile Application
The menu contains these options: Sign In, Apps Control, Upgrade Plan, TouchVPN for Chrome, Share app, Send feedback, Settings, and About.
Extra features supported for the mobile application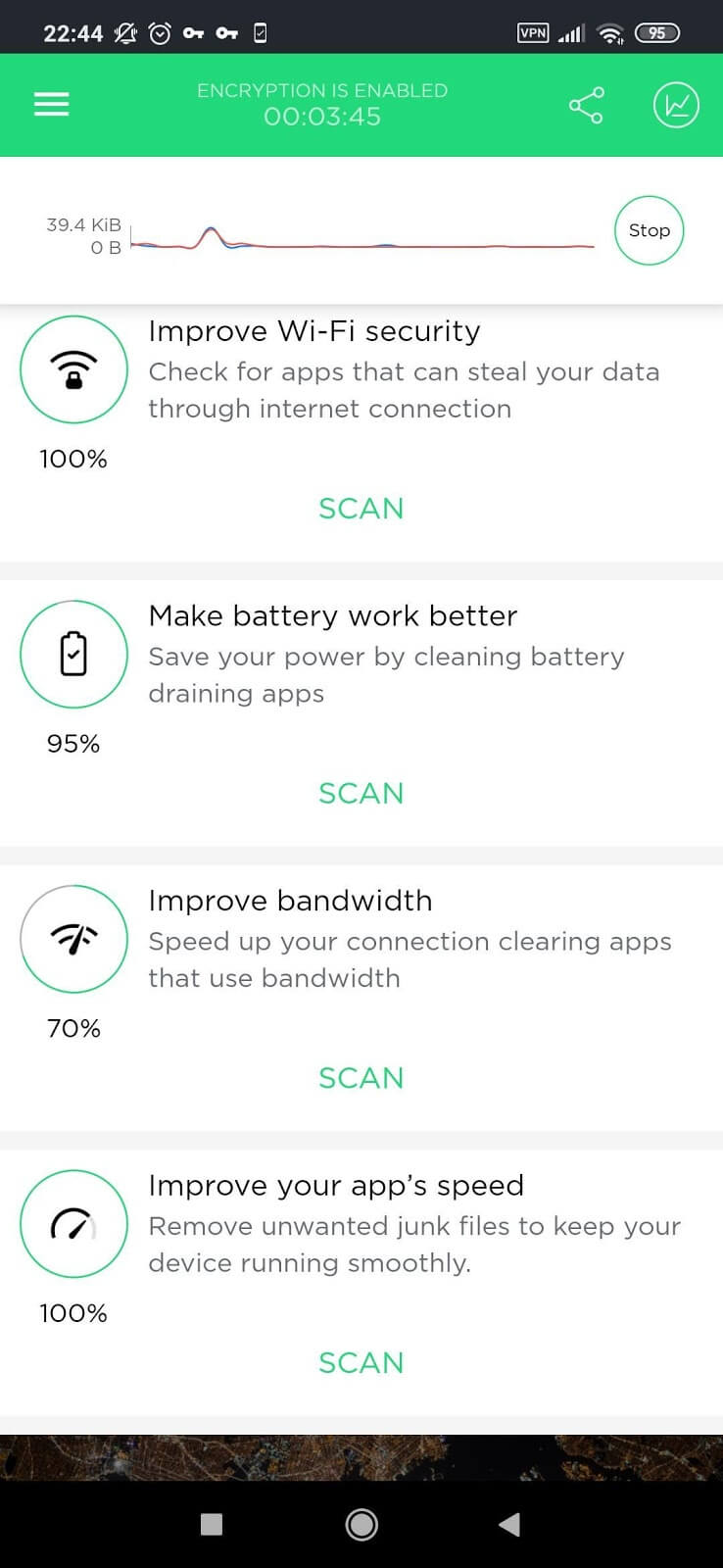 Here's the list of locations you have access to: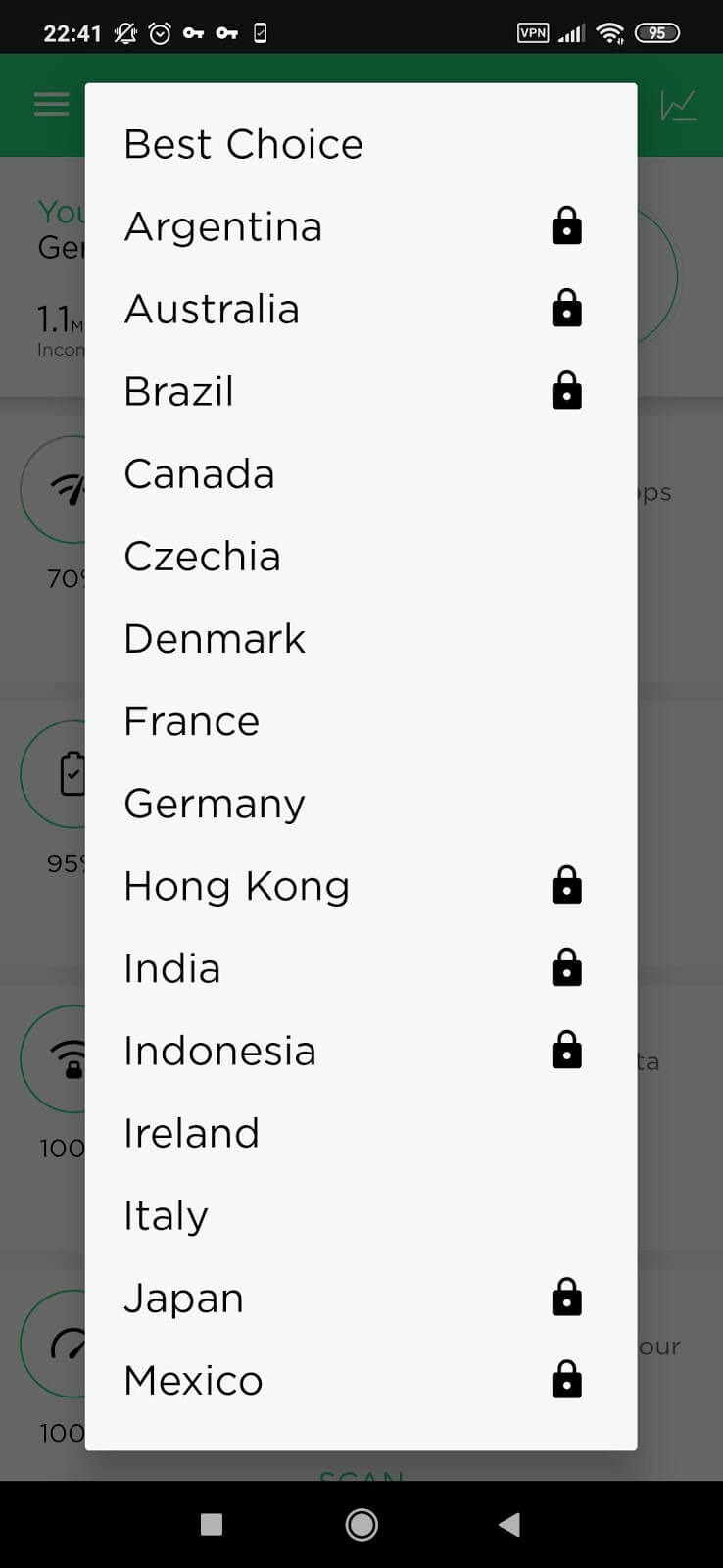 In the Apps Control section, you can choose which apps can use the VPN connection. This is similar to the "split tunneling" technique.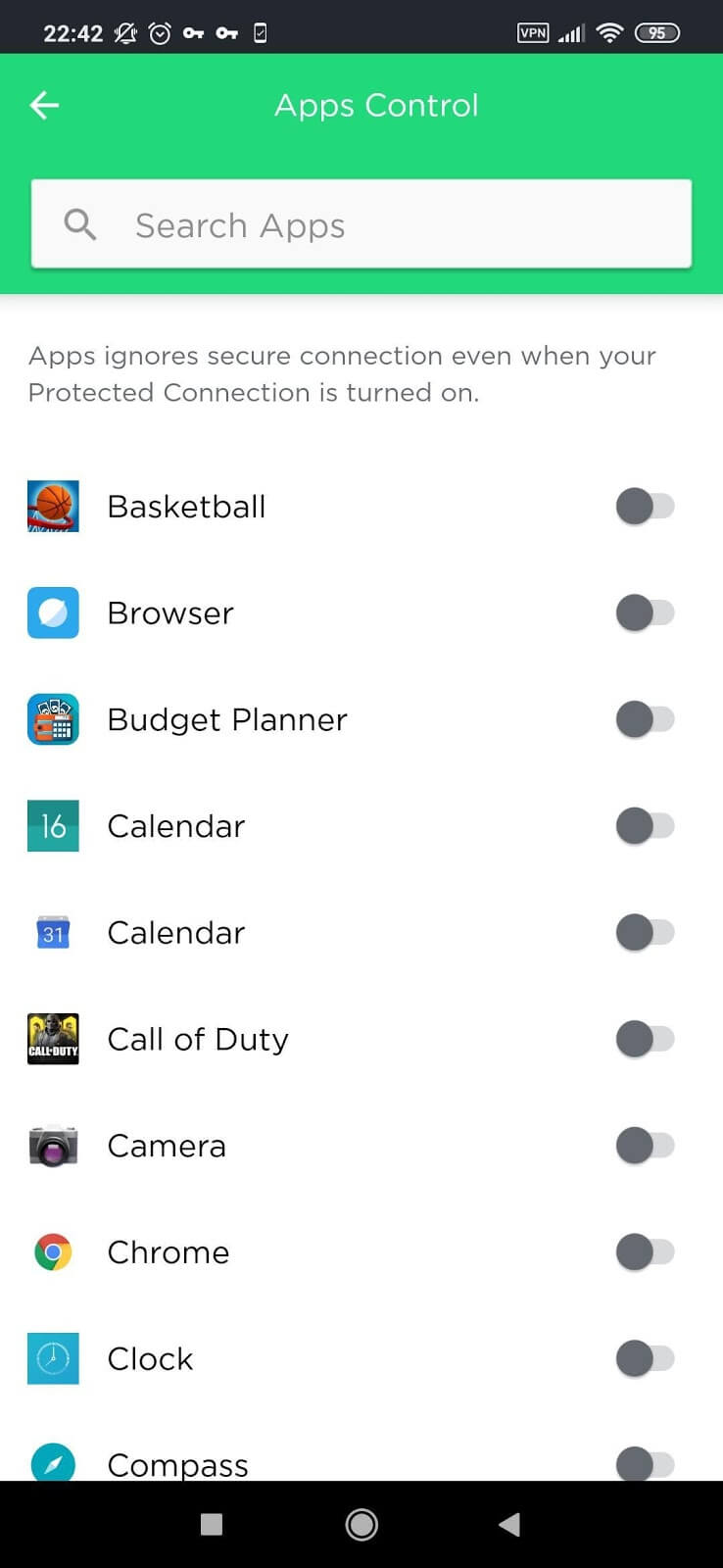 Final Thoughts
TouchVPN is actually one of the weakest options you could choose on the market. With its few features and poor quality, this VPN is proof of the phrase, "You get what you pay for."
Have any thoughts to share about TouchVPN or your own experience with it? Please feel free to leave a comment below!