ThreatSec has just announced on their Telegram channel that they've hacked Unbxd Inc., an AI-powered product discovery platform that provides brands with scaling options.
They claimed to be in possession of 22GB worth of data.
Highlights:
ThreatSec has hacked Unbxd Inc. and accessed 22GB of data, including user info, backend data, and all the information stored on the site
Unbxd Inc. offers AI scaling services to brands and companies
The company hasn't issued any public statement, so we're not 100% sure that the attack has taken place or if the hackers are merely bragging
As of right now, the Unbxd Inc. website is fully operational
ThreatSec is part of "The Five Families", a collective of hackers that work together to plan and carry out cyberattacks
The alleged Unbxd Inc. cyberattack resulted in the publication of the company's entire online database (22GB), including user information. The repercussions of this are still unknown.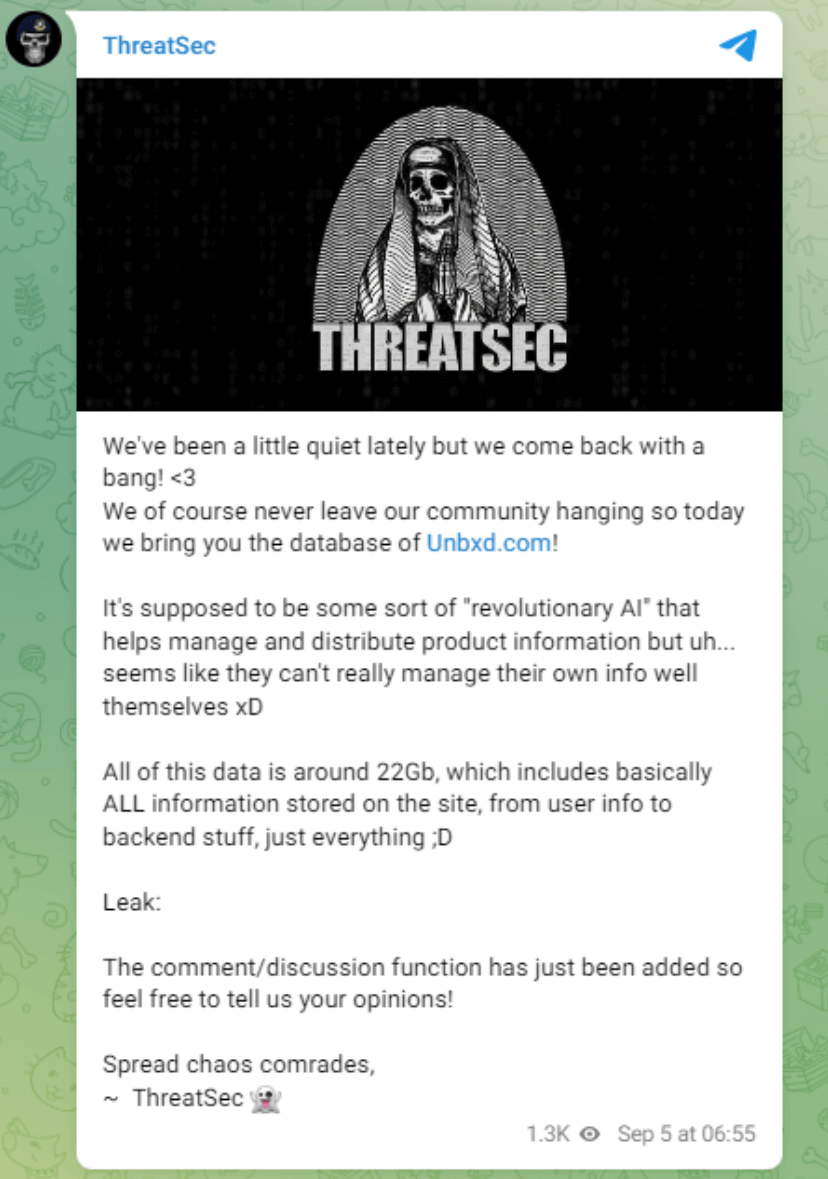 https://twitter.com/FalconFeedsio/status/1699027634913517732/photo/1
Unbxd Inc. is not a new company, and it's AI services are very popular among brands operating in all niches. It's clear to see why the company became the target of ThreatSec.