Conlcusion: Bitdefender VPN really isn't that good. You can see why by reading the below. If you are looking for a better VPN you should check out NordVPN.
If you're relying on your antivirus to keep you safe from all the dangers on the internet, you might be in for a surprise. No matter how proficient, every antivirus is just a punctured cyber-condom. It may feel good, but it does little more than jack-shit for your safety.
There are adware, malware, rootkits, zero-day threats, keyloggers and other types of network-based dangers that an anti-virus can't deal with. The moment you send data from a computer through the network, you're putting yourself in peril.
The solution? VPNs, virtual private networks that encrypt your traffic and defend your information to the death.
BitdefenderVPN is one such online security provider. Is it any good? It remains to be seen.
In terms of speed, BitdefenderVPN is nothing but a mediocre provider that clearly doesn't break any records. Maybe one in server unresponsiveness. You'll have enough firepower to surf the internet and maybe, just maybe, stream some movies.
However, the servers don't allow you to engage in torrenting because the main company behind it, Bitdefender, is a self-righteous fighter for the copyrights. You can go ahead and test your luck, but they'll most likely throttle your speed immediately.
Netflix is also a no-go. Come on, did you think a no-name VPN would be able to connect you to Netflix when even the big boys in the industry can barely achieve that? You did, didn't you?
As far as I can see, the performance is sub-par, so much so in fact that I can easily find you a better VPN with better speeds in McDonald's parking lot.
The reason why the situation is so bad is that most of the servers are too far away from each other. This slows down the speeds tremendously. Even more, they could get over-encumbered or crash at some point in time. Which, again, would point to a fuck-up.
Officially, Bitdefender has an "extensive coverage using multiple virtual locations", including the US, the UK, Australia, and Italy. However, I have been unable to find some more details regarding the rest of their servers. For some reason.
However, seeing how they're at the beginning of their VPN career, the number of servers can't be that large to begin with. Regardless of the reason, though, I'll keep this as a minus in my book.
Moreover, many users have complained that the servers aren't even that secure in the first place. Which, when coming from a company born out of the need for cyber-security, does leave a sour taste in my mouth.
Ever heard of Hotspot Shield? If you have, then you know it's infamous for retaining and selling their users' data to the highest bidder for a bit of profit. Well, Bitdefender is based on the same engine and it uses the same principles.
While this isn't to say that they're doing the same thing, it's food for thought. You can't help but do the math, and the result isn't what you quite expected, I bet.
With regard to the specific encryption protocols and security measures, I know as much as you do, which is exactly jack-shit. They aren't doing a good job at keeping their users and potential clients in the loop.
When I checked the terms and conditions, as well as the privacy policy, they said that their VPN doesn't collect data and doesn't forward it to any third parties. This isn't the first time I've heard such a statement before finding out that they sell you out with no second thoughts.
The internet logs, those are essential, and it is precisely this aspect that they aren't very clear about. We could, for the sake of simplicity, assume that they aren't keeping logs, but then again, is it really worth it to risk?
This is about your privacy and personal data we're talking about. I don't think you go all in on a game of Russian Roulette. The results could be catastrophic. Better safe than sorry.
The confusing and unclear privacy policy, as well as the uncertain encryption protocols work against them. And that works wonders for their overall trustiness. Just, in a bad way.
In terms of compatibility, Bitdefender can be used on almost all platforms, especially Windows. However, you can't use it on routers or other similar devices, the reason being unknown. Despite using OpenVPN, something like router compatibility seems to be a smudge too difficult.
There's no kill-switch included in the client, something which might or might not interest you. I'm saying it anyway. The lack of a kill-switch just might make you lose important data and put you in immediate danger, but fuck that.
As for the client's interface, if you've used any Bitdefender products before, then you should feel right at home with this one as well.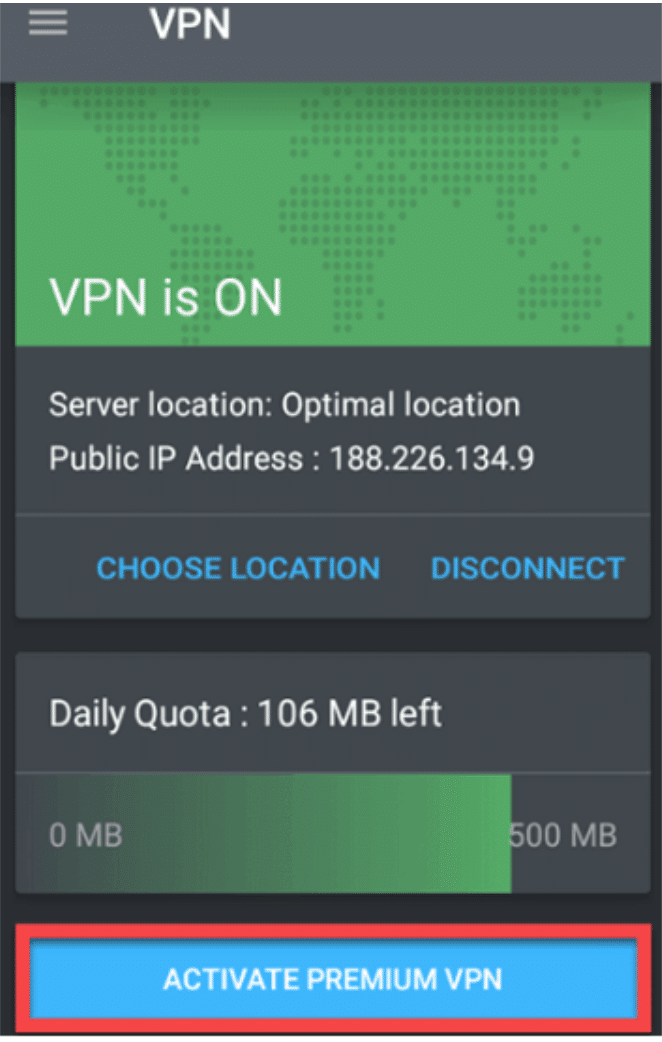 As you can see, there's a cool button saying Activate Premium VPN. This is because what you're probably using now is the free version, which you automatically get if you subscribe to any of their other products.
However, the free version is filled with restrictions and you can't do much with it, except maybe ignore it. You can definitely do that with no problems.
To access the premium version, just upgrade to the extra package. We'll talk about the pricing in a second.
As for now, we still have to talk about the…
You can't contact customer support. At least, I couldn't do that at the time of the writing.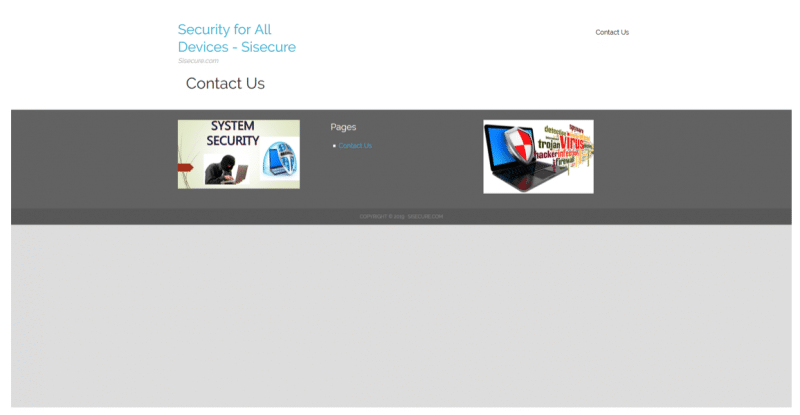 This is the contact page. If you don't see any form that you can complete or any phone number, that's because they aren't there.
Moreover, even if you could somehow contact them, I seriously doubt they'd give you even the most basic of help. After all, this VPN is but one of their many products. They can't be expected to offer quality customer support for all of them, now can they?
These are the available subscriptions:
Basic VPN – completely free with Bitdefender Total Security. You can presumably browse anonymously, and you also have secured Wi-Fi transactions. Also, you're limited to 200 MB per day.
The monthly premium VPN plan – $6.99 per month
The yearly premium VPN plan – $3.33 per month ($39.99 every 12 months). This is also filed as the best deal, though I can't vouch for that.
In the end…
Bitdefender is easily one of the most untrustworthy VPNs in the industry. Simply by being associated with Hotspot Shield destroys any kind of image that it might have had.
Speed-wise, the service is a wreck, the servers are so far apart that you wonder how they can communicate between one another in the first place.
In terms of security, we don't even know what protocols they're using because they chose to keep this a secret, for some reason.
In the end, don't fool yourself with Bitdefender. It will probably screw you from behind any time it gets the chance. If not that, at the very least it's walking corpse in terms of performance.
Go with NordVPN instead. The Panama-based online security provider has one of the largest, if not the largest, server infrastructure in the industry. Coupled with military-grade encryption and excellent customer support, it makes NordVPN a true leader on the market.