A VPN kill switch is a feature offered by some VPNs that automatically disconnect you from the internet whenever your VPN connection fails.
This is extremely useful if you don't want the website or app you are using to find out your real IP address.
In this guide, I will describe in detail what a VPN kill switch is, how it works, and how you can set one up on various platforms.
If you want to get a VPN that has a kill switch try ExpressVPN.
Quick in-article navigation:

How to set up an OpenVPN kill switch on Windows, macOS and Linux.
There are two types of VPN kill switches:
Active Kill Switch. This lets you know if you're disconnected from the VPN. The information is sent to the device to prevent it from connecting to vulnerable networks.
Passive Kill Switch. More secure than an active kill switch, a passive kill switch blocks your device from sending internet traffic data if the VPN application suddenly stops getting server signals.
You can read more about all of this below.
Summary: In this article, I discuss the importance of a VPN kill switch, which automatically disconnects you from the internet if your VPN connection fails. I explain how it works and how to set one up on various platforms. I also describe two types of kill switches: active and passive. Finally, I explore common reasons for VPN connection failure, including server issues, unreliable internet connection, and firewall or antivirus settings. If you're interested in getting a VPN with a kill switch, I recommend trying ExpressVPN.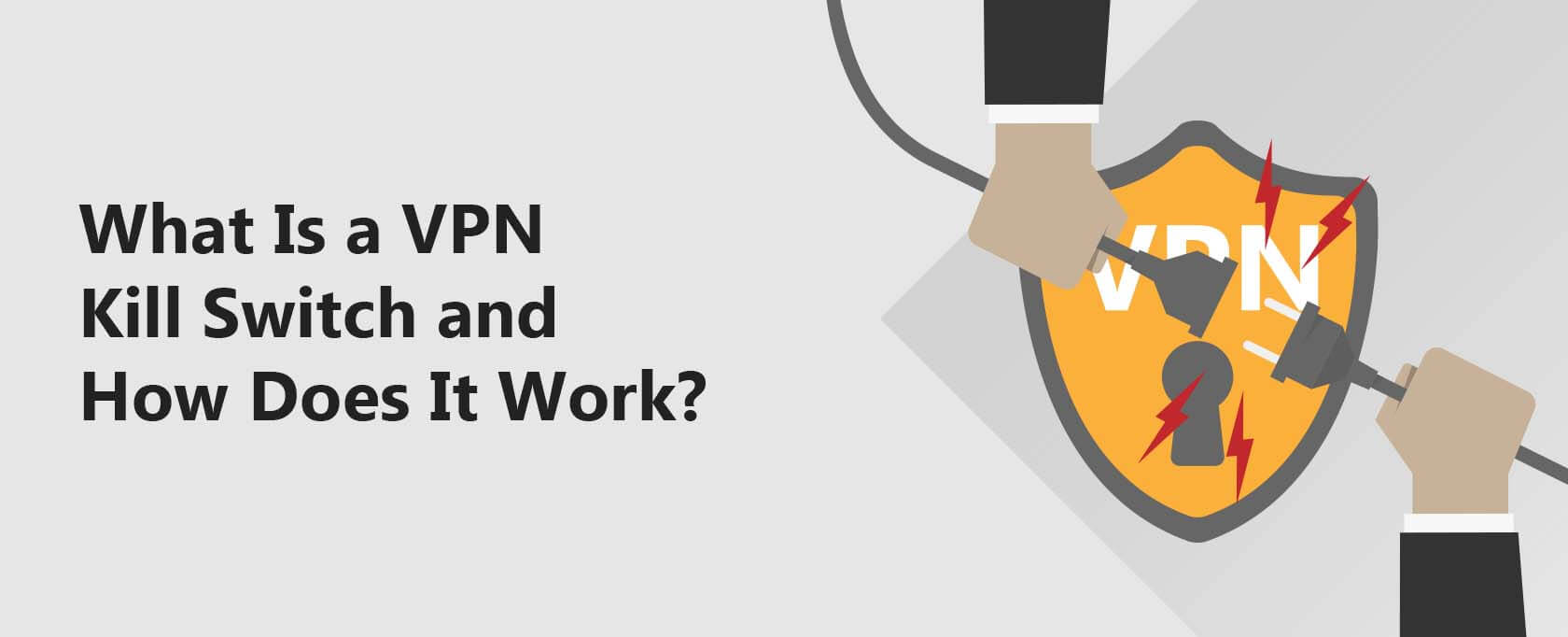 Frequently Asked Questions
Some people found answers to these questions helpful
Who should use a VPN kill switch?
A kill switch is an essential VPN feature that should be used by anyone who cares about their online privacy and security. These include anyone browsing sensitive information, sharing confidential information, activities, dissidents, and even journalists. It is also recommended for torrent users and anyone bypassing geo-restrictions.
---
How do you test a VPN kill switch?
Launch the VPN and enable the kill switch feature. The kill switch works if you see the site cannot be reached or there's no internet connection. Then connect to a VPN server and ensure you can access maybe your popular website. Then disconnect from the VPN server (don't close the VPN app) and try re-accessing the website.
---
How reliable is a kill switch for a quality VPN?
Reputable VPNs have reliable kill switches. Various VPN providers implement the kill switch using different methods. But they all obey one rule, if the VPN connection drops, they stop traffic flow. The success or failure of the kill switch will depend on the software, the VPN service, your operating system, and even the internet connection.
---
Why do VPN connections fail?
VPN connections can drop or fail due to many reasons. The common ones include poor internet connection, firewall, and antivirus settings, changes in networks, changes in connection interfaces, and device issues. Connections can also fail due to VPN server downtimes, VPN crashes, VPN routing issues, and blocks of VPN traffic.
---
Which VPN providers have a kill switch?
Many VPN providers have a kill switch in most of their VPN apps. Almost all Windows VPN clients come with a kill switch. Some providers may not offer the kill switch feature for Mac, Android, and iOS devices. Some popular VPNs with a Kill switch include ExpressVPN, NordVPN, Surshark, Strong VPN, IPVanish, and PureVPN.
---