Who blocks websites?
There are three places where access to a website can be blocked.
Nationally by your Internet Service Provider
Locally by your company, school, or home network
Individually on the device that you use to access the internet
Further down, you can learn how to unblock websites using several methods.
Countrywide blocks
Internet Service Providers will block access or apply geo restrictions for a variety of reasons, including:
If a website contains potentially illegal content,
If instructed by the government or regulatory authorities,
If notified by the courts
On the advice of the Internet Watch Foundation
Content restrictions due to censorship
Typical reasons include complying with a country's censorship laws, protecting copyright, preventing the sale of counterfeit goods, preventing the sale of illegal drugs or weapons, or even if there is a technical fault on the website that can adversely affect visitors.
Local network blocks
Local networks will use firewalls and routers to block access to comply with local policies, such as schools blocking access to social media sites or businesses blocking access to pornographic websites.
Such blocking may be to stop users from visiting specific sites, or it may just be to make sure the network bandwidth isn't overwhelmed and brought to a standstill by everyone watching funny videos.
Internet censorship is not the only reason why blocked content exists. ISPs sometimes will have to block specific websites due to content restrictions and copyright laws.
Local device blocks
Local machine blocks usually are a result of company policies or parental controls. These controls will stop an individual from accessing restricted sites that the person who controls the device's access doesn't think the user should visit.
The reason may be a parent shielding a child from harmful content or a company trying to prevent the accidental download of malware.
Is the website actually blocked?
Also, it is worth noting that you may experience what looks like blocked content if the website that you are trying to access is temporarily unavailable or has ceased to operate. There are website monitoring facilities available to check; here are some useful sites to try out:
Another way to check is to use a search engine to ask if there is a block on a particular website in your country. Chances are, if it is, then someone will have written something on the internet about it.
Always check if a website is available before trying to unblock it; otherwise, you may be wasting your time.
Why do websites get blocked?
Government censorship
Many countries, such as North Korea, Iran, Russia, Saudi Arabia, and China, block their citizens from accessing sites for political, religious, and economic reasons.
In such countries, the government intends to limit access to sites that may otherwise encourage practices they forbid within their jurisdiction. Restrictions can include access to world news and religious content, streaming services, social media sites, and more.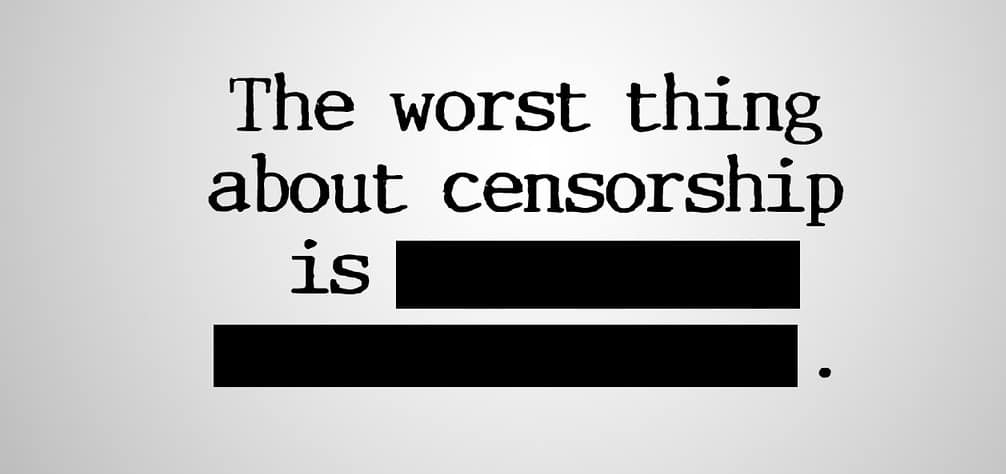 However, most other countries, including liberal western nations, also impose controls to prevent access to illegal content in their country—for example, some countries where unlawful gambling will block access to overseas betting sites.
Facebook, Netflix, WhatsApp, Google, and many popular media sites are all restricted sites that specific governments block.
They do this to prevent citizens from being informed or influenced negatively by the government. This action leaves millions of people globally without access to some of the sites that others take for granted.
Some form of content restrictions exists in almost any country. Some are justified, but some are abusive.
Company policies
Companies may restrict access to websites that are not necessary for their work to stop employees from misusing their time and wasting network resources.
Companies may also prevent access to websites that pose a security risk, be those sites that deliver malware or social media sites where employees could share sensitive company information.
Often companies will use a standard list of websites to block that can accidentally include websites that an employee may need to visit.
School policies
Teachers don't want their students distracted by social media and amusing viral videos when they should be studying. This is why it's normal for a school wi-fi network to include a firewall blocking sites such as Facebook, Instagram, and YouTube.
Check out our guides on how to unblock YouTube and how to unblock Netflix for more information on unblocking opportunities.
Parental controls
Parents rightly will want to protect their children from harmful or disturbing content. Some parents may also want to stop their children from accessing games, online stores, or social media sites.
Sometimes these controls inadvertently block access to safe websites that the child may wish to visit.
Does it matter if a website is blocked?
Most of the time, the blocking of a website is for a good reason. However, this may be an annoyance for people traveling or emigrating to a new country.
They may want to access some of the content from their home country, whether this is the lottery, government sites, gambling, banking, or others.
Access to such restricted content in their home country abroad can be very difficult. In these cases, one would have to unblock websites used in their previous country of residence.
For those who reside or travel through countries with strict censorship, this can also mean the government has imposed content access restrictions that are difficult and sometimes very risky to try and bypass.
Employees and students may find their favorite social media, streaming, and gaming sites blocked by the organizations that manage their networks. While understandable, it can prevent the enjoyment of their free time when they can't access these sites.
How does a website get blocked?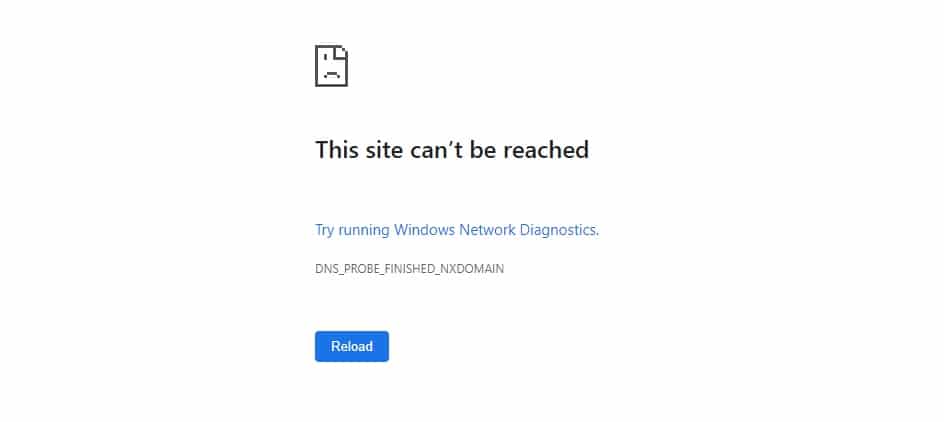 Internet service provider blocking
ISPs can employ a range of technical controls to block specific websites or access any site in a particular country.
They can use Domain Name Server (DNS) blocking or filtering to prevent access to a restricted website based on its IP address.
They can use IP address blocking to stop access to websites for specific IP addresses, or country-wide IP addresses.
They can use Deep Packet Inspection (DPI) to examine data passing across a network and block specific access requests to a particular website.
Local network blocking
There are many ways to block access to websites and online platforms like social media. The simplest and hence most common methods are to either add the web address to a firewall block list or to disable router access to the IP address of the websites' servers.
Firewall blocking
Local networks often use firewalls to manage access controls. They can block individual sites by adding the IP address of that site to its blocklist, or they can block large numbers of sites based on their category.
Every site on the internet is categorized, which is relatively easy for some websites, such as gambling, streaming, and shopping.
However, for other websites such as Facebook, YouTube, and Twitter, there are so many categories of content that the systems do not always categorize everything correctly.
When you want to access a particular site, it is not always easy to understand why it is blocked. Occasionally, legitimate websites may be incorrectly blocked for some unknown reason because the firewall is programmed to prevent anyone from accessing the site.
Location-based or geo-blocking
Many popular websites will use located-based enablement to ensure they display the right content to the right audience.
They introduced this feature to ensure that website text is in the correct language and that they show the right products in the right currency.
However, the development of this technology has also meant that sites such as YouTube, Netflix, and many more, can distinctly offer different sets of content to other users based on their location.
Copyright laws can be vastly different around the world. Europe and North America have strong copyright and intellectual property protection laws. Other countries have very weak or no protection at all.
We see an excellent example of this with Netflix. They offer a very different content library for their members based outside of the US and serve up different content to different countries.
Can I ask for access to blocked websites?
Easy enough, right? Wrong. For schools and smaller businesses, it might be a simple case of calling the IT person or department to get them to lift the ban.
This process can take days, weeks, or even months for larger companies or those with IT managed centrally.
However, for ISPs or Hotspot providers, it is a thankless task trying to get them to make changes to their protocols and rules.
Using a technology solution to bypass the blocking will probably be the fastest, easiest, and most effective way to unblock websites, wherever your location might be.
With geo-blocking and geo-restrictions, this is entirely outside your control but will most likely impact you at one point or another when you are trying to access content on the internet or visit a particular website.
This situation is where a technology solution to bypass the blocking is the best option.
So how can I easily access blocked websites?
Unblocking Options
If you need to access a blocked site, there are several options to bypass the commonly used methods of blocking websites.
Accessing the website using your mobile data rather than the local network is the simplest method for local network controls, but only if you're happy to burn through your monthly data allowance. This option won't work if the block is applied nationally or to the local device.
Using a Proxy Server, web proxy, or smart DNS can disguise the fact you're accessing a blocked site via your local network, but it will dramatically slow down your internet connection. Also, free Proxy Servers will bombard you with adverts and monitor your internet browsing. This option won't work if the local device is blocked.
Using a VPN service can also disguise your accessing a blocked site without any of the disadvantages of a Proxy Server. VPNs are an easy way to hide your network traffic; they are much simpler to set up than a Proxy Server, much quicker, and far more secure. The beauty of VPNs is that they can also bypass national blocks by connecting to the internet via a different country. VPNs can even bypass local network and local device controls by using encryption to hide which sites you are accessing.
It's important to note that techniques that do not encrypt network traffic, such as Smart DNS or proxy sites, will not work as an attempt to access blocked sites.
Proxy websites are also not very secure.
Which websites can a VPN unblock?
When you use a VPN app, you open up the infinite potential to view almost any website of your choosing. As you can imagine, it would be impossible to name or list every website.
However, with reputable VPN providers such as ExpressVPN, you can rest assured that for each site you wish to visit or are currently unable to visit, you will not find the same issues once you use a VPN.
If you are trying to access blocked websites, you will find that a VPN (Virtual Private Network) will add a lot more value to your online experiences and provide far more significant benefits than you may have first thought possible.
Location-restricted sites
If location-based rules block your website, you can easily navigate this issue with a VPN. Services provided by companies such as Netflix, YouTube, BBC, HBO, ITV Player, and other stream sites are just a few examples of the major websites that use geo-blocking as part of their everyday operations.
Check out our guide on how to watch ITV in the USA and how to watch BBC iPlayer from the USA to find more information on the above.
ExpressVPN is also an excellent choice if you are looking for a DraftKings VPN.
If you route your request to access their site via a VPN, this can fool their website into thinking that you are located in another country, giving you easier access to their sites and services.
Website blocked due to censorship
If censorship is a problem in the country you live, work, travel, or vacation in, then using a VPN can present an ideal solution for bypassing such restrictions. You can easily unblock government-censored websites, whether it is media, gaming, social, messaging, or gambling.
So, whatever sites you need to view, wherever you are, for whatever reason, get a VPN service to help you unblock sites.
What is the best VPN to use?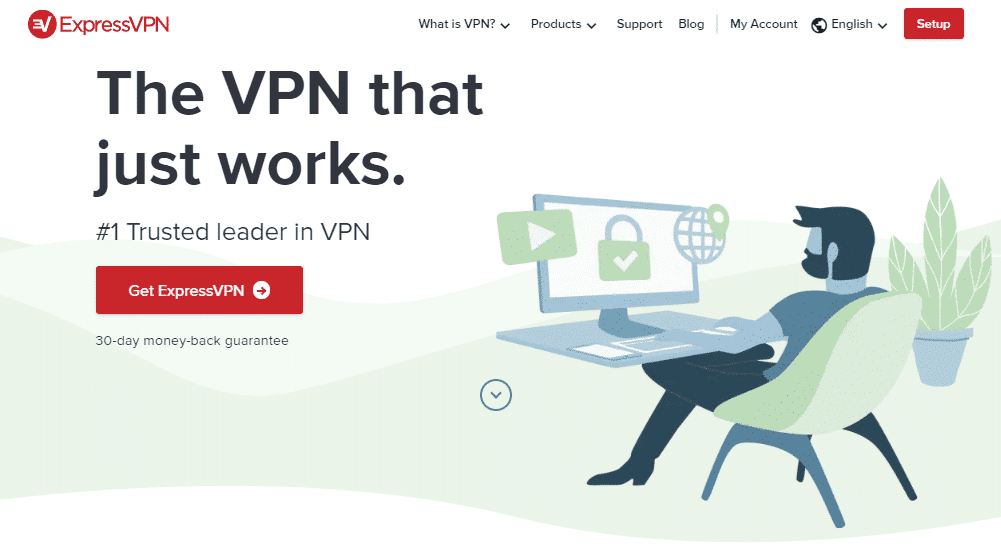 We recommend that you use ExpressVPN if you want to unblock websites. ExpressVPN has very advanced encryption and excellent privacy features.
ExpressVPN is quick and straightforward to set up on your device; follow these simple instructions.
Troubleshooting problems
If you can't install ExpressVPN on your device and if you can't install the app, then you will need to install the ExpressVPN Chrome or Firefox extension on your web browser. You can still add extensions to Chrome or Firefox even if you don't have admin access.
You can find the Chrome browser extension in the Google Chrome store.
You can find the Firefox browser extension on the Mozilla website.
If, after installing ExpressVPN or the browser extension, your network still blocks access to the website you want to visit, try to connect to different servers until you find one that will work.
You will have to try out other servers until you find one that works. It is not unusual for some VPN IP addresses to be blocked.
What does ExpressVPN do?
ExpressVPN is one of the best VPNs that will mask your real location and make it look like you are from a different country, which will unblock websites that are unavailable in your country.
ExpressVPN uses advanced encryption to hide which websites you are accessing and so will bypass firewall blocklists.
What is the difference between the app and the browser extensions?
The ExpressVPN app is available for Windows, macOS, Android, iOS, and Linux. It provides a comprehensive solution that encrypts all your internet traffic. It provides the maximum level of security for your system.
Our guide on how to find the best VPN for Mac will provide you with more information on the above.
You can choose to access the internet from over 4900 available servers. There is a Quick connect option that will automatically find the server that best suits you. It is intuitive and easy to use, connecting in just a few seconds.
The ExpressVPN browser extensions are available for Chrome and Firefox browsers on your computer. The extensions are light and fast and can jump back and forth between different VPN servers.
While the extensions don't offer a specific server selection, they provide automatic access to any of the 4900 available servers.
While the ExpressVPN app provides more options than the browser extensions, the extensions are simple to add in and use and ideal if you can't install the app.
Is it anonymous and safe?
ExpressVPN is a premium VPN that does not keep any user logs. It's 100% anonymous and safe.
Why should I not use a free VPN?
While free VPNs may seem attractive, they are very slow compared to premium VPNs, making them impractical for streaming video and gaming content.
Also, nothing is free; these free VPN providers make money by monitoring which sites you visit and then selling this information to advertisers and other corporations.
If you are using a VPN to bypass government censorship controls, you need to use a VPN provider you can trust not to pass your details to your government.
What if access to the VPN is blocked?
Some network administrators are smart, so they may also block VPN access to prevent users from accessing websites they shouldn't. However, there are techniques available to bypass such blocks.
The best option is to disguise your VPN traffic using a stealth VPN that hides the fact it's a VPN and won't be blocked. Stealth VPNs work by using VPN Obfuscation to mask VPN traffic and bypass VPN blocks.
You may have read about using a Tor network to route your VPN traffic through multiple encrypted proxy layers. While this provides maximum privacy and unblocking power, it is tricky to set up.
Only a few VPN providers offer VPN-over-Tor support. It will also make the internet so slow that you won't be able to watch movies or those funny YouTube videos.
Will I be spotted if I use a VPN on my device?
Any automated systems on the network will not spot you if you use a VPN. Watch out for someone looking over your shoulder, though.
VPNs such as ExpressVPN have advanced encryption and, most importantly, store encryption keys locally on your device.
This feature means that without physical access to the device, it will not be possible for someone to detect what websites you visit without very advanced technology that is only available to the government.
This encryption is also why a VPN can bypass your network's firewall. It hides the actual content of the data you send and receives over the internet, so it doesn't trigger any filters.
Firewalls use Deep Packet Inspection software, which examines all the data and website address information passing over the network. If this information is encrypted, the firewall software can't check it.
It's also not possible for any human, such as your IT administrators, to manually detect which websites you are visiting.
I hope this guide about how to unblock websites was helpful to you. Let us know in the comments if you have any feedback.
Frequently Asked Questions
Some people found answers to these questions helpful
Is it legal to unblock websites?
This will depend on the policies and regulations put in place. Nonetheless, unblocking websites is not illegal in many places unless you are unblocking sites to access pirated content, which is unlawful. However, the unblocking methods may attract unwanted attention in some places. For instance, in some regions, using a VPN may attract fines if caught.
---
Can a VPN see your data?
Reputable VPNs have no access to your online activities. The encryptions involved deter anyone from eavesdropping on your content. Also, they won't log your data, which might compromise your privacy. They have a strict no-log policy. However, some free VPNs may be unethical. They might log your activities and sell your data to other third parties.
---
Why can't I unblock some websites using various methods?
Unblocking websites depends on the blocking mechanisms put in place. Sophisticated blocking mechanisms are hard to Bypass for even VPNs. Additionally, some services and websites ban traffic coming from VPNs and proxy servers. To bypass stringent restrictions, you may need to use more than one method—for instance, Tor over VPN.
---
Can I unblock websites on school Wi-Fi?
Yes. You can easily bypass even your school's Wi-Fi restrictions using various unblocking methods. However, ensure you are aware of the policies and regulations. There may be multiple consequences for unblocking websites on your school's Wi-Fi.
---